Hard Brexit could lead to '25 years of economic pain' for UK
Negotiating sector-by-sector trade deals with the European Union would harm UK economy, report warns.
Renegotiating trade deals with the European Union on a sector-by-sector basis after a hard Brexit could take at least 25 years to complete and damage the UK economy, a study has warned.
Citing research from the Centre for Economics and Business Research (CEBR), the Press Association reported that the creative and technology sectors would suffer badly if curbs on EU immigration were introduced.
Pro-Remain MPs Nick Clegg, Anna Soubry and Chuka Umunna will present the full findings of the study at an event in London on 28 November.
Prime Minister Theresa May has spoken out in favour of sector-by-sector negotiation on EU trade access to retain the benefits of the single market for British businesses after Brexit.
But the report said: "Although it might seem theoretically possible to cherry pick a number of sectors and negotiate trade agreements for the sectors, there is considerable linkage between the sectors.
"It has taken a quarter of a century to negotiate the single market as it exists today and could take nearly as long to renegotiate a new arrangement on a sectoral basis.
"The practical problems of negotiating agreements that cover the majority of our trade would not only take years but the uncertainty thus generated would hold back investment and damage the economy.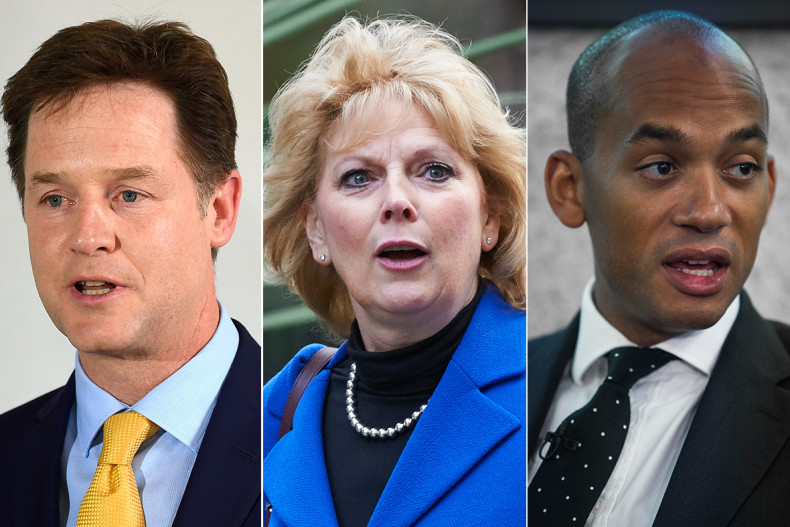 "A sector-by-sector approach, which seeks to prioritise or choose 'winners' in isolation of others, therefore, cannot be achieved without the risk of creating 'losers' through reduced access and reduced future mutual benefits."
Former deputy PM Clegg will reportedly say at the event: "It is the height of irony that free-market Brexiteers often claim European regulations are the product of an overbearing European super-state, when in fact EU regulations are designed to liberalise markets.
"It is ironic too that arguing to leave the single market on the basis of reducing the regulatory burden we face would in fact lead to reduced trade due to an increase in regulatory trade barriers."
May has said she will trigger Article 50 of the EU's Lisbon Treaty to start formal Brexit talks by the end of March next year.