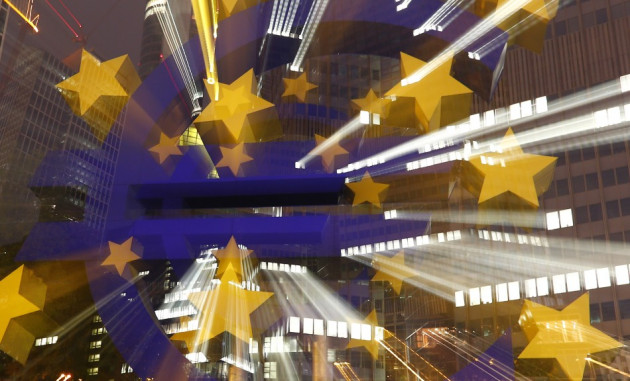 Some of Europe's largest economies have seen a decrease in their labour costs during the second quarter, according to figures released by the European Central Bank.
The harmonised competitiveness indicators, which look at the price and cost competitiveness of eurozone countries, revealed that Italy, Spain and Portugal have made progress in becoming more competitive.
On the indicator, a positive change points to a decrease in cost competitiveness, which means labour costs are higher.
The High Fliers In Quarter
In the second quarter of 2013 Germany, Italy, Spain, Portugal and Slovakia saw their labour costs decrease and competitiveness increase from the first quarter of 2013.
Spain saw a real improvement in its score in the first quarter, which previously stood at 2.6% but improved to -0.4% in the second quarter.
Meanwhile Italy's score shifted from 1.9% in the first quarter to -1.2% in the second, and France saw a percentage improvement from 1.4% to -0.5%.
Slovakia also became stronger with a significant move from 1.6% to -1.4% in the second quarter across the two quarters
Annual Measure Shows Different Picture
However, the results also demonstrated that the eurozone has a long way to go in improving its overall competitiveness through lower labour costs in the longer term.
Italy and France have remained stagnant on a yearly reading with little change in their competitiveness. France only had a 0.1% change compared to 2012 and Italy only had a 0.2% shift.
Greece saw a massive decline in its labour costs and increase in its competitiveness with a shift of -12.1%.
Much To Be Done
The latest figures indicate that the eurozone crisis has stabilised and is, at least, not getting worse.
Yet these figures that show eurozone countries might be recovering through lower labour costs could simply mean that poorly-paid jobs and growth are being created at the expense of wages. .
For instance, Germany is usually held up as the economy that has weathered Europe's sovereign debt crisis better than any other.
But Adam Posen, an economist and former member of the Bank of England's Monetary Policy Committee, wrote in the Financial Times that Germany's economic resilience has come at a price.
"Since 2003 a falling unemployment rate has been the consequence of the creation of a large number of low-wage and part-time or flexible jobs" in the German economy, he said.