Harmonix is finally bringing Rock Band 4 to PC, but only if you help raise $1.5m in crowdfunding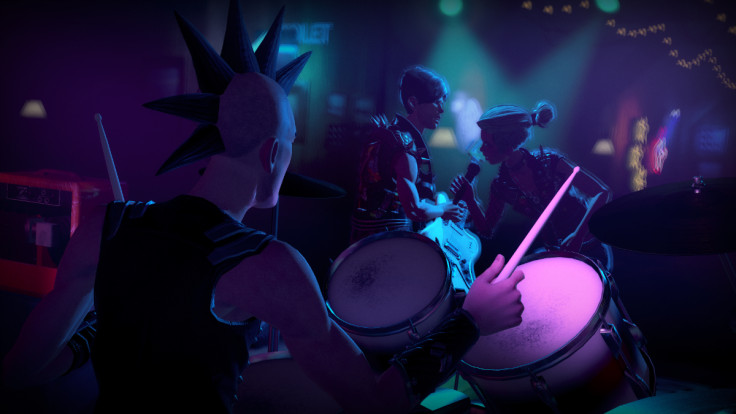 Harmonix is looking to release Rock Band 4 on PC later this year — but they need your help. The indie developer has launched a campaign to generate $1.5m (about £1.06m) over the next 35 days through Fig, a game-focused crowdfunding and investment platform that allows backers to become investors in the project as well.
Harmonix says the full cost to develop the PC version is $2m and that it would contribute the remaining $500,000. The campaign has already raised over $223,000 contributed by 842 backers as of publication of this article.
The port of the PC version will be handled by another studio, Sumo Digital, which has worked on games like Sonic & All-Stars Racing Transformed, LittleBigPlanet 3 and Disney Infinity.
"Working with an external developer allows us to keep the core Rock Band engineering, design and production teams at Harmonix dedicated to developing new features and content for both console and PC," said Harmonix. "The engine team here at Harmonix will be supporting Sumo, as well as doing most of the heavy lifting on the Rock Band Network features."
The PC version will mostly be the same as the console version and will include a World Tour campaign mode, freestyle guitar solos, 65 songs with 33 additional ones if you're a Fig backer, and more than 1,700 additional playable songs available for download.
It will also bring back the Rock Band Network, a popular element of Rock Band 3 that allowed players to sell their own songs in the game. While the old Rock Band Network was only available on XBox360, relied on Microsoft's XNA development tool set and asked song authors to pay for an XNA Creators Club account, the new Steam workshop will allow users to share their creations with the Rock Band community for free and get a cut of the revenues.
Why the crowdfunding approach? Without the support of former owner Viacom and former publisher Electronic Arts, Harmonix is now a completely independent studio. According to Steve Janiak, CEO of Harmonix, the process for independent developers to secure funding can be a difficult, drawn out and often costly process.
"Crowdfunding has forever changed the games industry. Fans enabled the creation of games such as Psychonauts 2 and Broken Age, and technology such as The Oculus Rift, establishing a new age of democratized game development," Harmonix said.
Double Fine used the crowd funding platform to raise more than $3m to fund its sequel to the classic Psychonauts.
"If all $1.5 million is invested, then the share of receipts from the game for investors will be approximately 66% of game receipts until a specific sales amount, equal to roughly where the developer breaks-even, and then 33% thereafter," Justin Bailey, CEO and founder of Fig, told Fortune. "For a game and brand like Rock Band, we believe these to be attractive terms."
Harmonix is also currently working with Facebook to bring Rock Band VR to Oculus Rift soon as well. If the crowdfunding campaign is successful, the PC version of Rock Band 4 is expected to launch on Steam as early as fall 2016.
© Copyright IBTimes 2023. All rights reserved.