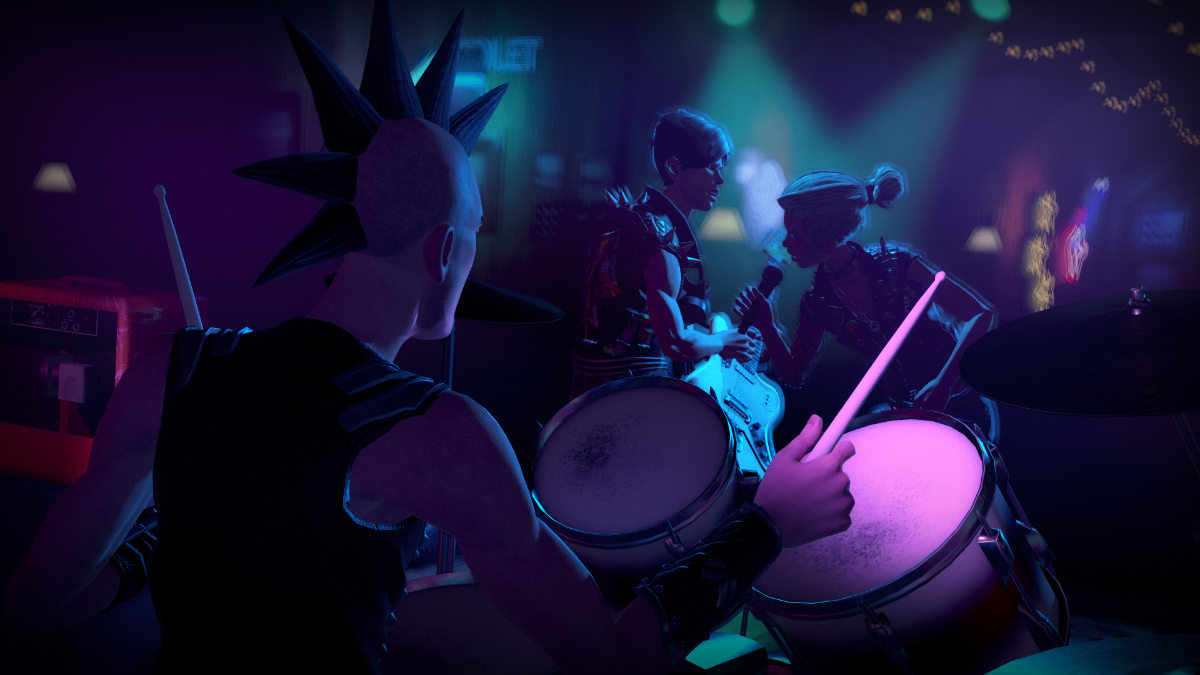 Harmonix has announced that it is working on a virtual reality version of its hit game Rock Band for release in 2016. Rock Band VR is coming to the Oculus Rift headset as a standalone game made specifically for VR and not as an expansion for Rock Band 4.
The announcement was made during the Game Awards in Los Angeles on 3 December, where a vignette aired featuring 10 seconds or so of footage showing the first-person perspective you'd expect and the player moving around – indicating some freedom of movement which will be represented in the game.
For the most part however the tongue-in-cheek video focused on Oculus's Palmer Luckey, Harmonix co-founder Alex Rigopulos, lead designer Colby Sorensen plus Herman Li and Sam Totman from metal band Dragonforce – who offered a little advice about what it's like to be a rock star.
Dragonforce are synonymous with the rhythm action game because their song Through The Fire And The Flames is famously the original games' most challenging track. Earlier this year Harmonix released Rock Band 4, bringing back the series five years after the third game was released.
Oculus Rift will only initially available on PC, so no word yet on whether the game will head to PS4 via Sony's PlayStation VR.
For all the latest video game news follow us on Twitter @IBTGamesUK.