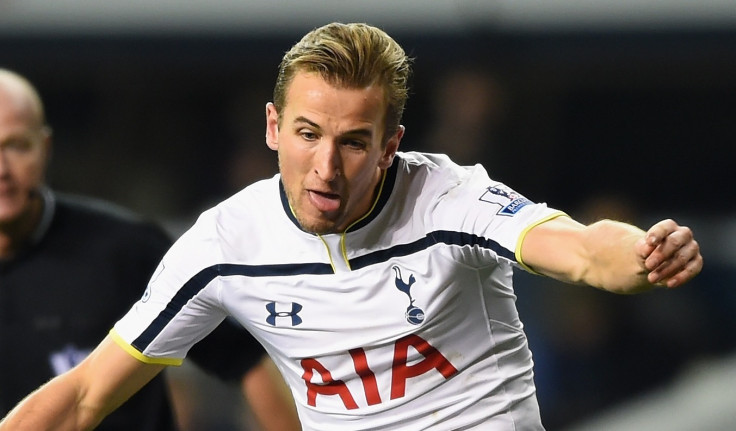 Tottenham Hotspur manager Mauricio Pochettino had no intention of offloading Harry Kane during the summer transfer window and regards the England Under-21 international as an important figure at White Hart Lane.
Crystal Palace boss Neil Warnock claimed last week Kane was the subject of a loan bid during the summer but added that the approach bypassed Pochettino, who was newly installed in north London after replacing Tim Sherwood.
Kane has gone on to flourish this term, scoring 10 goals in all competitions including his first club hat-trick in the Europa League, and displacing Emmanuel Adebayor and Roberto Soldado as first choice in the Tottenham attack.
Pochettino says he is delighted to have the 21-year-old on board and insists he was right to retain him for the new campaign.
"It is the first time I have heard this information [that Palace tried to sign Kane]," Pochettino said. "I have never known it was possible. Our first idea was to keep Harry Kane and give him chances to play.
"My idea was to keep Harry because we believe in him and his potential to play for Tottenham. He has since shown we were right in our decision to keep him.
"At the moment Harry is not feeling any pressure. It is important that he is a player who feels the club, he came through the academy and he knows our values.
"He is English, he shows passion and is in very good condition - he is a very important player for us."
Speaking ahead of the 0-0 draw between the two sides on Saturday, Warnock said: "I tried to get him [Kane] a few times when I came here [to Palace].
"He is a good lad and you know what you are going to get with him. He is an exciting player. His first thought when he gets the ball is positive and I like players like that, who commit defenders.
"He obviously enjoys it, you can tell by the smile on his face. He is a good asset.
"At the time, he was not involved and we felt there was a chance of getting him on loan. But unfortunately they were in that horrible cup [the Europa League] on a Thursday night.
"I think we might have had a shout because he needed to play games but from our point of view he played in that competition, did quite well and then worked his way into the first team."