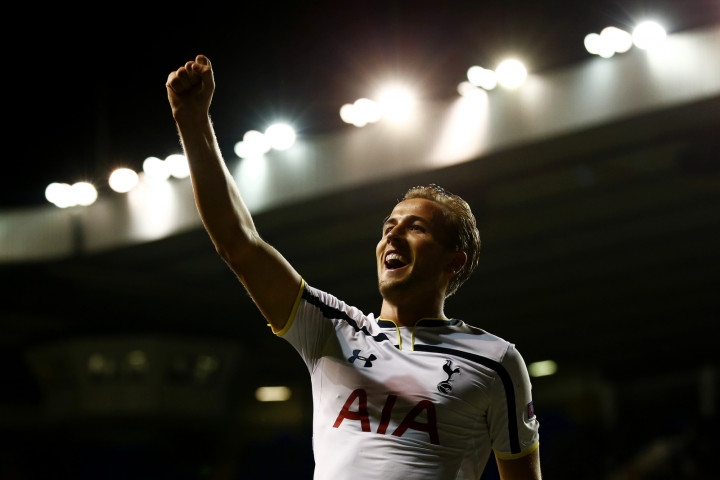 Tottenham Hotspur striker Harry Kane has revealed he is working to follow in the footsteps of former Spurs hero Gareth Bale.
Wales international Bale moved to White Hart Lane from Southampton after he garnered a reputation as one of the most promising youth prospects in English football.
Despite a slow start to the life at the north London club playing as a left-back, Bale was switched to an attacking role and became one of the Premier League's best players before securing a world record £89m move to Real Madrid in the summer of 2013.
Kane has revealed the Wales international has always been an inspiration for him, as he believed his move to La Liga was a reward of his hard work at Tottenham.
"It is an inspiration, for sure. I watched him day in, day out, saw how hard he practised and then saw the results when he played for Tottenham. Then he gets his dream move to Real Madrid," Kane said, according to Standard Sport.
"After training he would always be there, setting up the mannequins, taking free-kicks and working on his finishing. You saw what happened: he became an unbelievable finisher from outside the box and from free-kicks,
"If you practice, the rewards are there. It's very inspiring. Every footballer wants to play at the very top level and that's what I want to do here at Spurs and make my mark for the club.That's why I work at these aspects of my game."
Kane has been one of the few bright spots of Tottenham's season alongside Ryan Mason, scoring nine goals in 13 appearances.
But even though he has made an impressive impact in the Europa League, scoring six goals, he is yet to start a Premier League game.
Kane is not concerned about the situation and believes should he keeps working like Bale did, he will get a place in the starting line-up sooner rather than later.
He said: "I feel fit and ready and I feel I could play a game every day if I could. That's the confidence I'm feeling at the moment and I just want to be playing football, no matter what game it is."
Kane is expected to have another chance to prove his worth in the Europa League match against Asteras Tripolis on Thursday 6 November.
The 21-year-old striker is not only confident on his possibilities but also in the team chances to clinch the title and secure a Champions League qualificacion.
"We want to win a trophy this season and we have a good chance in the Europa League and the Capital One Cup," Kane said.
"I can understand that the manager wants everyone to be fresh, though, as it is a long season. We're taking all competitions seriously this year and he is a great manager, very enthusiastic. He knows what he wants, he demands a lot from you and the players have really taken to that.
"The Champions League spot available to the winners of the Europa League makes it more important. Everyone knows we want Champions League football and we need to find a way to get there."