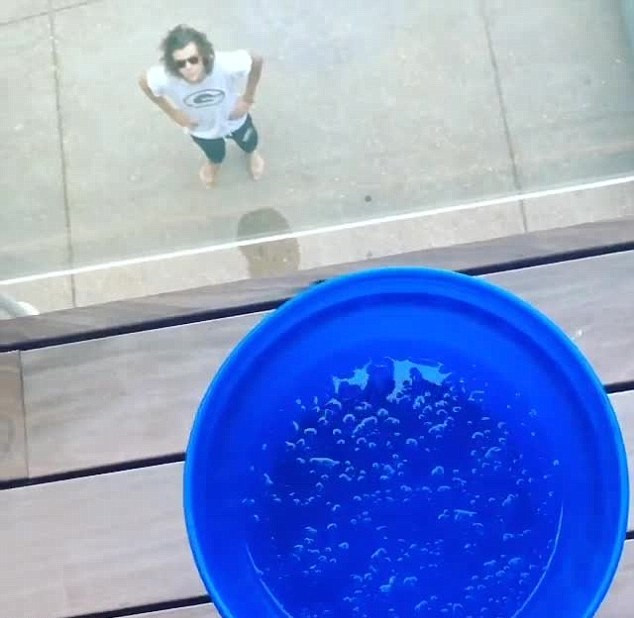 Harry Styles is the latest star to take a soaking for the ALS Ice Bucket Challenge.
The craze has taken the world by storm, with celebrities joining in to raise awareness and funds for ALS, also known as Lou Gherig's disease, a degenerative disorder of the brain and spinal cord.
The One Direction star was nominated to complete the challenge by Marvin and Rochelle Humes, who took on the dare themselves live on This Morning.
Standing underneath a glass balcony, dressed in a t-shirt and shorts, the 20-year-old singer braced himself from the downpour, as an assistant tipped a huge bucket of ice water off the ledge and directly on the star's head.
He then made his nominations to carry on the challenge saying: "I nominate Irving Azoff, Kanye West and... Susan Sarandon."
Styles famously dated the rapper's sister-in-law Kendall Jenner.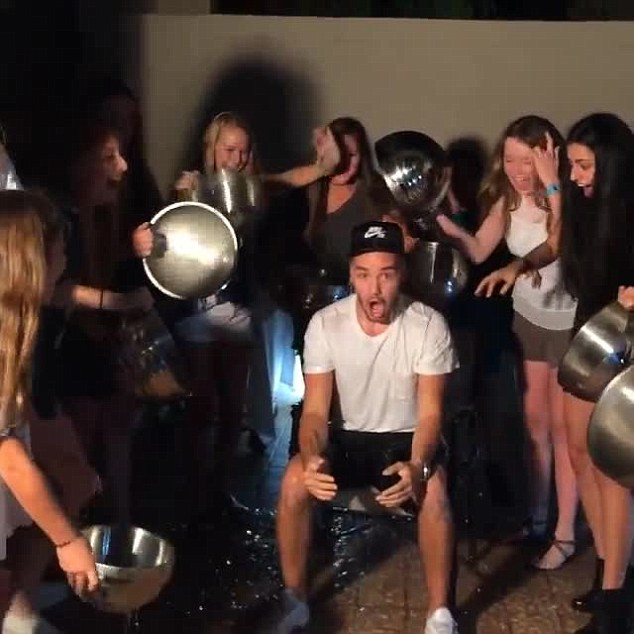 The singer is the second 1D band member to take part in the drive, after Liam Payne was nominated by Cheryl Fernandez-Versini.
Payne enlisted the help of a group of female fans, brandishing silver ice buckets ready to soak him.
Surrounded by the girls, Liam said: "Hi everybody I was nominated by Cheryl Cole to do the ALS Ice bucket challenge. I'm going to nominate [girlfriend] Sophia Smith, Pharrell Williams, John C Riley and Will Ferrell."
Charities have reported an increase in donations after the campaign went viral as a host of A list stars took on the icy dare, from Tom Cruise, Bill Gates, Oprah Winfrey, Victoria Beckham, Benedict Cumberbatch, Tom Hanks, Lindsay Lohan, Will Smith, and former president George Bush to Vogue editor Anne Wintour.