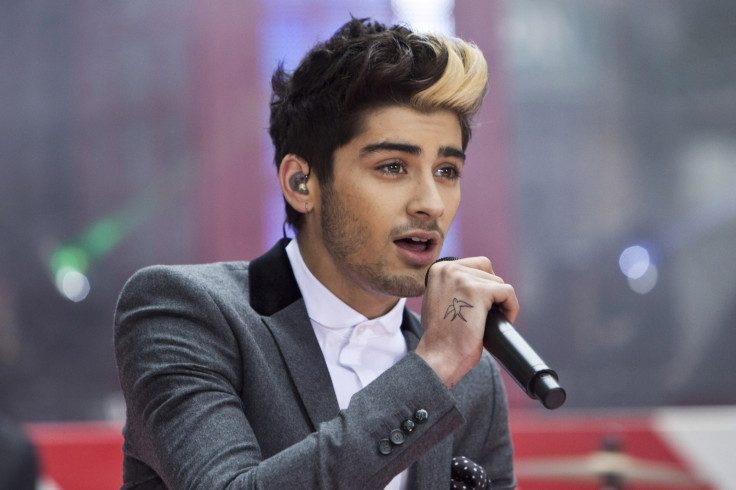 In the wake of his exit from One Direction, Zayn Malik was allegedly prohibited from releasing any solo material for another two years. But it seems that the singer no longer has to worry about breaching the terms of his contract.
The Sun reports that Malik has been dropped from SyCo, the music label founded by Simon Cowell.
A source explained: "It's a big move for Simon because Zayn could have a very successful solo career, but his priority absolutely remains the band and this is a big statement on his part."
The insider claimed that Bradford-born Malik would be moving to another label under the Sony banner to launch his solo career.
"It was just felt to be a bit difficult to have 1D and Zayn on the same label — and everyone felt it was better for him to be somewhere different," the source added.
"Since leaving the band, Zayn has changed management and lawyers so it would kind of make sense for him to work with a new label team."
But despite reports Malik had been let go, a Syco spokesman told Mirror Celebs: "Zayn is still with Syco."
Malik announced he was quitting One Direction on 25 March to be "a normal 22 year old" and has already started work on solo material with producer friend Naughty Boy.
In June, Directioners were sent into a frenzy after the song, which is a cover of US hip-hop act Rae Sremmurd's 2014 single No Type, emerged online.
Although fans were excited about getting the remix, featuring UK rapper Mic Righteous, Naughty Boy was not impressed. He blasted Mic Righteous in a Twitter rant and accused him of "stealing" the song from a hard drive.
Mic Righteous hit back by claiming that he leaked the track for Malik's benefit, tweeting:"Why sign a artist and not let them put out music when they want?"
Syco has released all four of One Direction's albums to date.