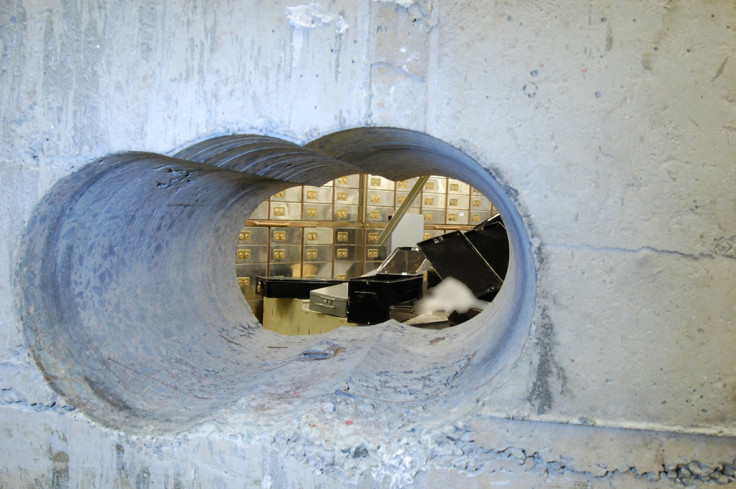 Metropolitan Police officers have arrested seven men in connection with the Hatton Garden safety deposit heist after high-value property was found at a home.
More than 200 officers raided 12 addresses in north London and Kent and arrested the suspects at approximately 10.30am on Tuesday 19 May.
The suspects, aged between 48 and 76, were arrested on suspicion of conspiracy to burgle.
A number of large bags containing significant amounts of high-value items were recovered from one address. Officers are confident these are items stolen during the burglary.
All seven men have been taken to a London police station. Searches at the addresses are ongoing.
The dramatic raid of Hatton Garden Safety Deposit, near the City of London, happened over the Easter Weekend when a masked gang, who are still at large, used power tools, including an angle grinder, concrete drills and crowbars to break into the facility on Thursday, 2 April.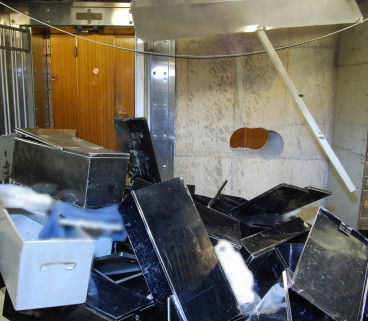 They plundered 72 safety deposit boxes with contents valued up to £200m ($292m).
In scenes reminiscent of a Hollywood blockbuster, the thieves disabled a second floor lift and climbed down to the basement of the deposit in Holborn before drilling through a 6ft (2m) thick vault wall.
There was no sign of forced entry to the outside of the building and the thieves disabled the communal lift on the second floor and then used the lift shaft to climb down into the basement.
They then forced open shutter doors into the basement and bored holes into the vault wall.
Incredibly, the Met Police ignored an alarm on Good Friday and it was not until 7 April - five days after the gang first entered the building - that officers finally arrived at the scene.
A Met statement said: "Over the last six weeks Scotland Yard's Flying Squad has worked relentlessly, supported by officers from covert policing and major crime commands, to track down those responsible, and recover what was taken.
"An intense investigation has been undertaken to ensure the victims, the individual box owners, the small businesses and the wider Hatton Garden community can get justice.
"In respect of the police response to the intruder alarm we are now in a position to confirm that on this occasion our call handling system and procedures for working with the alarm monitoring companies were not followed.
"Our normal procedures would have resulted in police attending the scene, and we apologise that this did not happen."