Healthcare is the ultimate social value investment
There is an exponential growth in healthcare investment – especially around improving and future-proofing healthcare systems and patient care.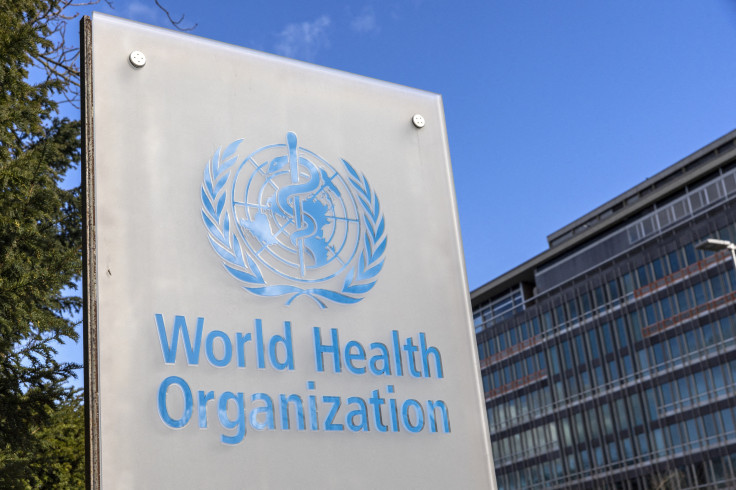 Environmental, Social and Governance targets exist in almost every business. It has become essential for companies to prove that they have targets, a mission and a deliverable strategy to reach them. Everyone has heard the phrases "journey to Net Zero" or "becoming Carbon Neutral", but the most significant rise has been around engagement with social value.
It can be argued, quite rightly, that this is driven by societal change. Consumers are paying significantly more attention to whom they purchase from and will research the company's ethics on factors such as the environment and understanding and engagement with social issues.
Be that ED&I, fair pay or a broader engagement in social issues affecting new generations of purchasers. With Gen Z employees – an increasingly more ethically aware group – now joining the C-suite, we will likely see more drive and change than ever before.
Investors are challenging businesses
ESG is fundamental to investors, and we have seen investments increase in socially and environmentally conscious businesses more now than ever in our history. What has been most interesting is the rise in investors challenging businesses with whom they invest or intend to invest.
A recent high-profile case involving leading coal mining company Glencore saw two of its major investors, Black Rock and MFS Investment Management, vote against its environmental policy on the basis that it wouldn't deliver the emissions targets the company had set.
Whilst this is an extreme example and involves a company for whom the environmental impact is substantial, it proves that even large organisations are not immune to scrutiny by investors in policies relating to ESG. Although this issue appears focused on the environment, it is about social impact and the effects this could have on the investors.
Healthcare is a safe social investment
Focusing solely on environmental impact sometimes makes for a sound investment for many investors. The rise in protests targeting businesses in various sectors has become increasingly less attractive, causing a focus shift to Social Value Investing (SVI). But what is it?
SVI looks at more than just the environment; it considers collaborative efficiency across various factors that still include environmental impact and provides positive, innovative, long-lasting and inclusive solutions that positively impact broader society.
Considering these factors, you understand the exponential growth in healthcare investment – especially around improving and future-proofing healthcare systems and patient care. At electronRx we have been developing technologies that will revolutionise how patients manage their conditions, using modern mobile technologies that millions carry with them daily.
Our experience seeking investment showed that our proposition, vision, mission and technology were tremendous contributing factors to investors as we can prove that our work contributes to society without discrimination. However, we realised that social value was much more than that.
They wanted to understand the business structure, the people we employ – their personal motivations – and significantly myself as a leader. Did I have the social awareness and the understanding of societal change that would propel us from a startup in health tech to our vision to be the company that would revolutionise healthcare and patient care in the future?
Investing in the end goal
Investors are forward thinkers. When deciding where to invest, they will look beyond who you are now and invest in what you will become. Our company mission and values are clear, and our culture is such that we have the drive, commitment and expertise to deliver on them. However, investors want and need more.
Developing a technology that works is the first step, but more is required to give investors a return. We needed to have a plan to prove that what we were developing had a market, would be attractive to potential customers and was scalable to the point where they would see a return on their investment. But, even more than that, would the technology increase social value for our customers? For many businesses, this is the ultimate challenge.
Once we understood this, we were able to adjust our customer strategy so that would increase our attractiveness to investors. By outlining who our customers were going to be, we could use our social value expertise to prove that the social value of our work will continue to impact society positively if we consider mobile phone manufacturers as an example.
If a forward-thinking company were to install the technology into all newly manufactured phones, it would negate the requirement for an individual user to do so. Moreover, the technology is suddenly in the hands of millions of users, potentially across the globe, which would significantly improve integration into healthcare systems worldwide, making future healthcare more accessible to most of society. The company's social value impact would rocket.
Furthermore, installing the technology we have developed would reduce the need for expensive monitoring equipment, such as blood pressure monitors, reducing the financial impact on healthcare services or the patient and positively impacting the environment – reducing plastic production and, in time, landfill. Overall, it is a very compelling social value proposition.
Be honest and transparent
If I were to offer a single piece of advice to startups, SMEs or future entrepreneurs seeking investment, it would be to remain honest – with your investors and yourself – and transparent.
Don't try to greenwash or social wash – they will see straight through it. Have defined missions and goals, prepare yourself that you might not reach them and have a contingency plan. But, more importantly, and something I have learned, is to make sure YOU are investable. Many investors will look at you as much as your current or future business. Do you have what it takes to succeed?
Do you have the strength to overcome challenges and deliver on your vision? If they can see that you can, the rest becomes more straightforward. Good luck.
By

Dr Bipin Patel is the CEO of electronR Dr, a deep tech company of scientists and engineers leading the development of novel chronic disease management solutions that pave the way for personalised digital medicine.
© Copyright IBTimes 2023. All rights reserved.