UN report reveals global failure in advancing women rights, with more than 340 million women to live in extreme poverty by 2030
The report forecasts that climate change may lead to an increase of up to 158.3 million additional women living in poverty by mid-century, surpassing the number of affected men by 16 million.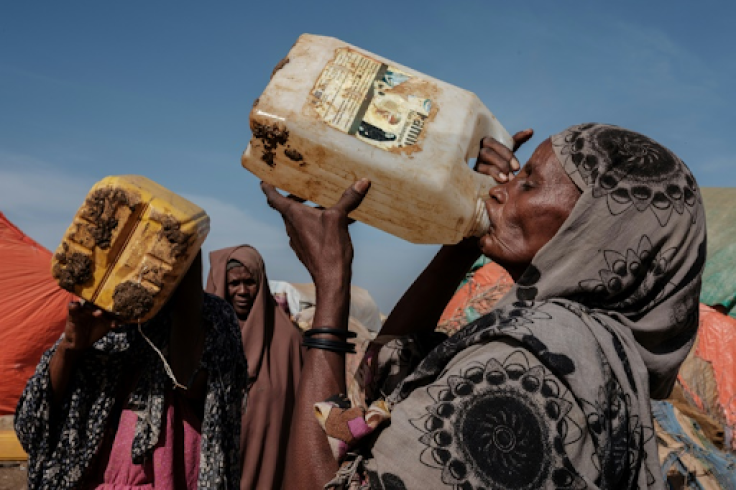 Despite worldwide initiatives, the pursuit of gender equality is falling considerably short, as indicated by this year's edition of the UN Women and UN DESA report: Progress on the Sustainable Development Goals: The Gender Snapshot 2023.
The gender disparity in power and leadership positions suggests that the upcoming generation of women will continue dedicating an average of 2.3 more hours daily to unpaid care and domestic work than their male counterparts.
The report details the stark reality of persistent gender inequalities and the urgent need for comprehensive action on a global scale. It highlights the extent of the challenges faced by women and girls, who continue to encounter barriers to equality and justice despite decades of advocacy and international commitments.
Over 340 million women and girls, constituting approximately eight per cent of the global female population, will find themselves living in extreme poverty by 2030 while nearly one in four females will experience moderate or severe food insecurity
Ad interim UN Women Deputy Executive Director, Ms. Sarah Hendriks, said: "In this critical midpoint moment for the SDGs, this year's report is a resounding call to action. We must collectively and intentionally act now to course-correct for a world where every woman and girl has equal rights, opportunities and representation. To achieve this, we need unwavering commitment, innovative solutions and collaboration across all sectors and stakeholders."
In this year's report, sex-disaggregated data was integrated, for the first time, to examine how gender intersects with climate change. The report forecasts that, in the most dire climate scenario, climate change may lead to a staggering increase of up to 158.3 million additional women and girls living in poverty by mid-century, surpassing the number of affected men and boys by 16 million.
Access to education remains a significant concern, with millions of girls still denied the opportunity to learn. Discriminatory laws and practices further exacerbate inequalities, with women in many parts of the world facing restrictions on their rights to inheritance, property ownership and decision-making.
Maria-Francesca Spatolisano, Assistant Secretary-General for Policy Coordination and Inter-Agency Affairs of UN DESA stated: "Gender equality is not just a goal within the 2030 Agenda. It is the very foundation of a fair society and a goal upon which all other goals must stand. By breaking down the barriers that have hindered the full participation of women and girls in every aspect of society, we unleash the untapped potential that can drive progress and prosperity for all."
The report highlights the pervasive nature of gender-based violence, emphasising that no country is within reach of eradicating intimate partner violence. Additionally, it underscores the critical role of economic empowerment, revealing that women continue to earn less than men and face significant barriers to entering the workforce.
At the current rates of progress, an estimated 110 million girls and young women around the world will be out of school in 2030. Education is often a pathway to better economic opportunities and better health outcomes. It is a fundamental human right which millions of females will have stolen from them due to extreme poverty.
The UN report underscores the need for comprehensive and sustained action to address gender inequalities. It calls for the enforcement of existing laws and commitments, the elimination of discriminatory practices and the promotion of women's leadership and participation in decision-making processes.
As the report's revelations reverberate across the global stage, activists, policymakers and advocates are renewing their commitment to advancing gender equality. The message is clear: the world must move beyond rhetoric and take concrete steps to ensure that the rights and aspirations of girls and women are fully realised, marking a pivotal moment in the journey towards gender equality.
© Copyright IBTimes 2023. All rights reserved.