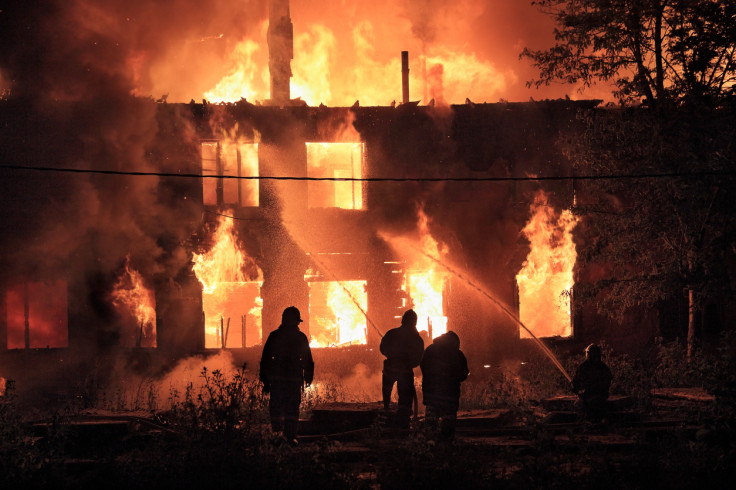 A US man whose house burned down has been charged with arson and insurance fraud after police used data from his pacemaker as evidence that he intentionally set his property on fire.
In September 2016, the 2,000 square foot home belonging to Ross Compton, 59, from Middletown, Ohio, burned down in a spectacular blaze, killing his cat. According to local TV news channel WCPO Cincinnati, the fire caused $400,000 (£321,120) in damage to the property. Compton managed to escape by climbing out of a window.
In Compton's 911 call to emergency services, he said, "I grabbed a bunch of stuff, threw it out the window." He told the police that after the blaze started, he had enough time to pack some bags and a suitcase, break the bedroom window using a walking stick, throw the bags and suitcase out and then climb out the window himself.
However, the police and fire department soon became suspicious about the man's tale after fire investigators discovered that there were multiple points of origin of the fire from outside the residence.
Then there were the conflicting statements Compton made during his 911 call. He told the dispatcher that "everyone" was out of the house, but then the dispatcher heard him say "get out of here now," to someone at the end of the call.
Then there was an eyewitness account from a neighbour, who said that Compton, accompanied by another man, were seen running from the property. Compton was carrying a computer tower and asked the neighbour to help him load the computer tower into his car.
Compton was arrested in October, after gasoline was found on his shoes, trousers and shirt. Yet the police only finally indicted him on 29 January after an extensive investigation, which involved subpoenaing data from the man's pacemaker.
Compton is known to suffer from several serious medical conditions, and he requires a heart implant powered by an external pump to stay alive. The police issued a warrant for all the electronic data stored on his pacemaker, which included his heart rate, pacer demand and cardiac rhythms before, during and after the fire occurred.
The police studied the data and gave it to a cardiologist to review, who determined that "it is highly improbable Mr Compton would have been able to collect, pack and remove the number of items from the house, exit his bedroom window and carry numerous large and heavy items to the front of his residence during the short period of time he has indicated due to his medical conditions", according to court documents seen by local Middleton newspaper Journal-News.
Middleton police told local TV news channel WLWT 5 that the data from the pacemaker was "an excellent investigative tool" and that this was the first time that data from a heart monitoring device had been used as a key piece of evidence to charge a suspect.
Compton, who will be arraigned in early February, is denying all charges. "This investigation has gone way out of control. I had no motive whatsoever to burn down my house," he told WLWT.