Heathrow Runway Row Could Land Cameron with Real Boris Challenge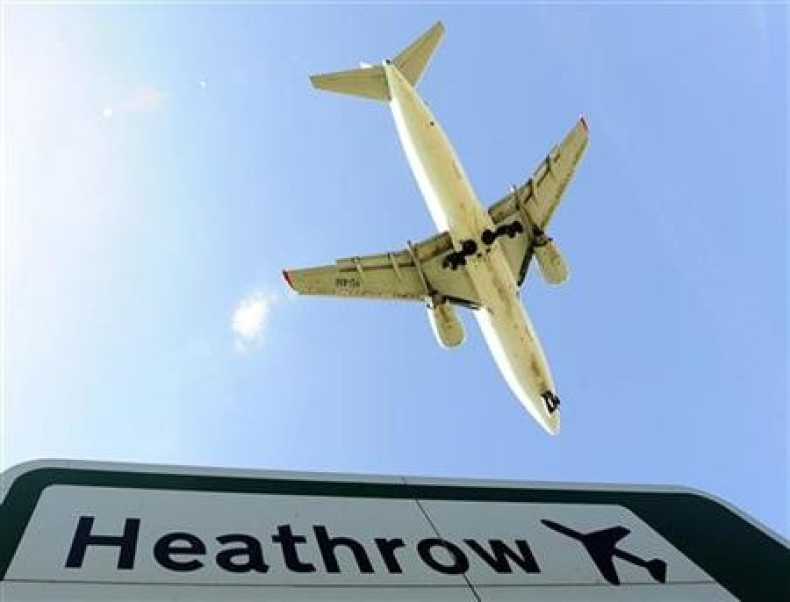 If David Cameron believed postponing a decision on Britain's airport capacity until after the next election would avert a damaging rift in the Tory party and a high-profile challenge from his greatest leadership threat Boris Johnson, he is about to be sorely disappointed.
The interim report into the issue, which will be published this week, will re-ignite the anger of senior Tories, including London Mayor Johnson and minister Justine Greening, put fresh strain on the coalition and see a renewed threat of resignation from MP Zac Goldsmith.
There have been persistent, denied, claims that Johnson and Goldsmith have talked about the possibility of the MP forcing a by-election over the issue to allow the mayor to stand as the Tory candidate in order to put him back in the Commons, ready for a future leadership bid.
The report, by Sir Howard Davies of the Airports Commission, is set to propose a number of options, crucially including the building of at least one new runway at Heathrow, as a way of avoiding a future airport crisis in the UK.
It is also likely to claim there is no need for a final decision until well after 2015, which is precisely why Cameron created the commission in the first place, in the hope it would head off a major political row that could leave him accused of breaking a 2010 manifesto commitment and strengthen the hand of would-be successor Johnson.
But campaigners against an expansion of Heathrow, led by Johnson and Goldsmith, are not about to let the issue be kicked further into the long grass. They believe the prime minister is ready to accept the Heathrow proposal but wants to keep the lid on the whole affair until after the election.
Their fears appeared to be confirmed when Transport Secretary Patrick McLaughlin told the BBC's Andrew Marr Show: "We have not ruled anything out. The whole question of aviation capacity is back on the table for the long term future.
"We said we would not build a third runway in this parliament and we will not build a third runway in this parliament we will stand by our manifesto commitment," he said.
There have even been suggestions that Chancellor George Osborne encouraged the Commission to ensure there were several options in the report instead of simply Heathrow expansion, in order both to buy time and give the impression of a genuine debate.
That has angered anti-third runway campaigners, and MPs in the group want to be able to go into the 2015 poll with the same cast-iron guarantees of no Heathrow expansion that Cameron and the Liberal Democrats gave before the last election. They are already piling on the pressure.
The Liberal Democrats continue to be opposed to a third runway on environmental grounds so any sign Cameron is planning a U-turn will drive another wedge between the two parties in the run-up to the election.
But perhaps the most dangerous threat to Cameron has come from Goldsmith, who has reiterated his vow to stand down as MP for Richmond Park and North Kingston, an area that would be would be severely affected by Heathrow expansion.
He recently told BBC Newsnight: "This review was always supposed to be an independent, arm's-length review. It seems very clear now that it's nothing of the sort.
"It looks very much like George Osborne in particular has been knocking it about in the last few days so that what finally emerges on Tuesday will not just be about Heathrow expansion.
"We will have a few other synthetic options thrown in as well just to enable the government to maintain that ambiguity, cynically I believe, until after the next election.
"David Cameron himself has to really think very carefully about this. Politically a U-turn on this issue would be catastrophic for him...it would be an off-the-scale betrayal and he will never be forgiven in west London."
Johnson has also recently claimed the whole exercise was an attempt to "provide cover for a U-turn".
The message could not be clearer. Unless Cameron re-asserts his opposition to a third runway he could face huge political challenges. Delaying and obfuscating are unlikely to help.