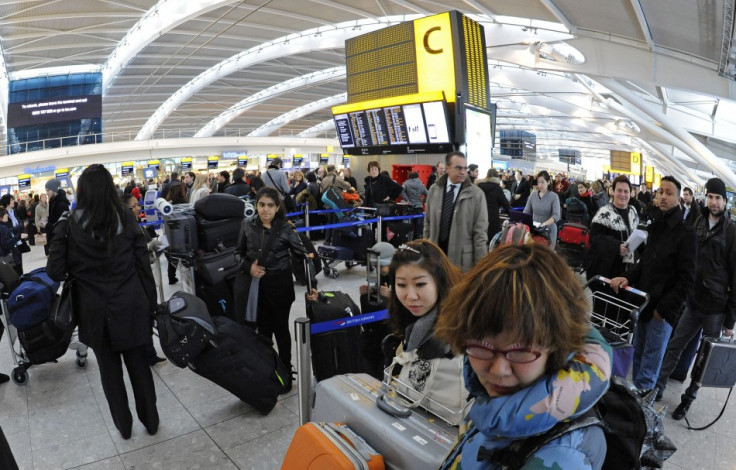 Heathrow Airport saw its busiest year ever in terms of passenger numbers in 2012, piling pressure on the government to resolve the third runway dispute and sate the pressing need for extra airport capacity in the south east of England.
There has been a clash over the possibility of expanding Heathrow to a third runway to relieve the pressure on its own airport and others around London, or to build an entirely new air hub.
Proponents of increasing airport capacity in the south east say it will boost the economy, by creating jobs, improving international trade, and encouraging tourism to the UK. Critics say London's skies are already too busy with air traffic, and that alternative, greener solutions should be found to the airport capacity issue.
"The figures for 2012 show Heathrow is delivering higher passenger numbers despite a tough economic climate," said Colin Matthews, chief executive of International Airlines Group-owned Heathrow, in a statement on the airport's website.
"At the same time passenger satisfaction reached record levels. Over the next twelve months we will continue to improve the passenger experience and focus on our investment programme, as we move towards completion of the new Terminal 2."
Almost 70 million passengers passed through Heathrow Airport in 2012, up 0.9 percent on the year before, with the world flocking to watch the London 2012 Olympic Games.
Heathrow said that North Atlantic traffic made the biggest contribution to its rise in passenger numbers, up by 3.2 percent on the previous year.
BRIC economies also sent more passenger traffic through Heathrow in 2012, up 2.4 percent, with Brazil and China the top two risers.
On average, flights had a higher load when they took off, hitting 75.6 percent of passenger capacity, compared with 75.2 percent in 2011, helping push the airport's performance to a new record.
Chancellor George Osborne has said he supports an additional runway in the south east, potentially at Heathrow, to ease stresses on airport capacity in the region, calling for efforts to establish a "political consensus" so the problem can be resolved quickly.
A commission, headed up by former Financial Services Authority boss Sir Howard Davies, was launched to explore airport capacity in the UK and how best to increase it.
It will issue an interim report by the end of 2013, with a full report due in the middle of 2015.