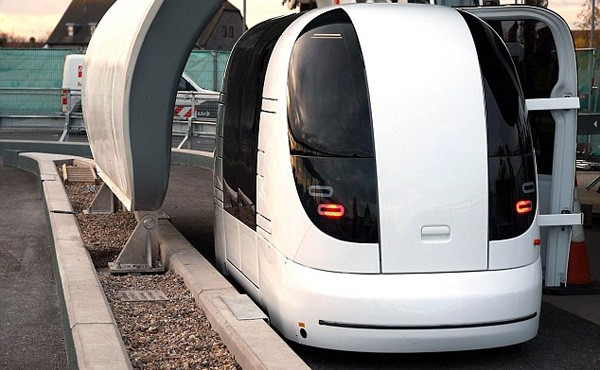 After 60 years of designing, a driverless, battery powered and laser-guided pod is ferrying passengers between terminals at London's Heathrow Airport.
The pods travel at up to 25mph with an average wait of just 34 seconds. They are designed by a British transport company called ULTra.
Systems as seamless as this don't come along often; the pods run along tracks and allow for passengers to select their destination. This particular system was featured in an exhibition on the future of transport at London's Science Museum in 2009 has become a reality.
The £30million investment is aiming to transport up to 500,000 passengers per year and replace over 50,000 shuttle bus journeys. The pods reduce the time it takes passengers to move from car park to terminal by 60%.
The British invention has been on trial now since April and has been worked on since the 1950s and 60 years later has finally become a reality.
ULTra are now part owned by BAA and are confident the pods will prove popular with frequent flyers. India has also announced the technology will be implemented in system in and around Delhi and Amritsar, with feasibility studies continuing in Raleigh, North Carolina in the USA.
"There's an enormous sense of pride for all the staff who were involved in turning this science-fiction dream into a reality at Heathrow and demonstrating the best of British innovation," said Fraser Brown, the managing director of ULTra.