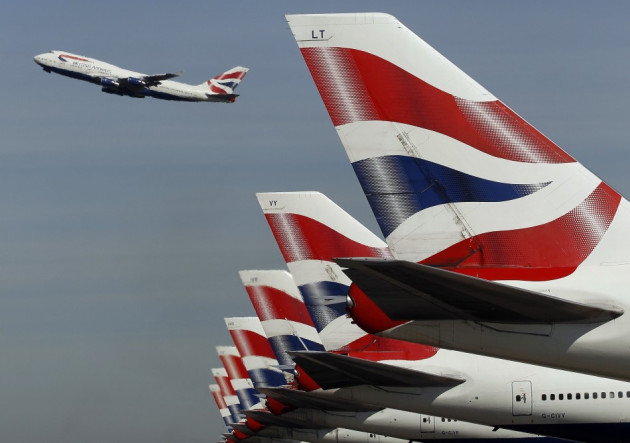 The UK's largest airport has asked airlines to halve the capacity on international flights in a desperate attempt to control the arrival of passengers into Britain during the pensions walkout by UK Border Agency staff.
BAA's request had triggered the rebooking of tens of thousands of passengers. Heathrow's chief operator Norman Boivin warned of significant disruptions to arriving passengers and the likelihood of queues backing up in immigration halls and preventing other passengers from disembarking.
"The delays at immigration are likely to be so long that passengers could not be safely accommodated within the terminals and would need to be held on arriving aircraft. This in turn would quickly create gridlock at the airport with no available aircraft parking stands, mass cancellations of departing aircraft and diversions outside the UK for arriving aircraft," he wrote in a letter to carriers.
Gatwick, Britain's second largest airport, has also urged airlines to move passengers to other flights on that day.
"We will plan for a normal flight schedule but we are requesting all carriers to reduce load factors on each international flight arriving at Heathrow on 30 November to 50 per cent of normal levels.
"By following this protocol, airlines will reduce the risk of being diverted to an airport outside the UK and reduce the risk of having an outbound flight cancelled," said Boivin.
Major carriers British Airways and Virgin Atlantic said they were offering alternative dates to passengers due to travel on November 30.
More than three million public sector workers are likely to strike next week amid concerns over pension reform. Around 18,000 immigration officers are believed to be among those striking.
The UK Border Agency said on its website that "every option has been considered to ensure a pool of suitably-trained staff is available to operate the border securely."
"Securing the border is our priority and over the last weeks and months we have considered all options to ensure we are prepared for union action," said chief executive of the UK Border Agency Rob Whiteman.
"We always aim to minimise any disruption caused by the decision of unions to strike, but travellers could see longer waiting times at some ports and airports," he added.