Another financial crash, or "market correction", is only a matter of time, according to the boss of a major hedge fund.
House prices, share prices and asset prices are in a "pendulum swing" that is closer to the end than the beginning, so says Graham Martin of Optima Investment Management.
The hedge fund's managing director spoke to IBTimes UK about the state of the global economy and where Optima sees the best opportunities for investors.
Correction in three months?
"The longer and further the market goes up, the more severe the correction will be in due course. There could be a correction in three months, or in two years, but calling when is difficult in the current environment. A correction in three months is likely to be less severe than two years," he said.
Founded by Dixon Boardman in 1988, Optima has $3.9bn (£2.6bn, €3.5bn) in assets under management and specialises in taking long and short positions on stocks.
Martin said: "If you look back at 1999, there was a tech bubble, but we're not yet in that extreme situation. People are talking about markets being expensive, but they're not at those kinds of levels.
"At some point though there has to be a correction and we're nearer the end of the bull market the longer it goes on."
The FTSE, Dow and Germany's Dax have all hit record highs in 2015, while the value of global equities has doubled since 2009 to stand at around $75tn. These kinds of numbers have caused concern among observers about overvaluations leading to a crash akin to the dotcom bubble.
House prices are also high, not just in the UK but in several major global cities. As are the prices of numerous other asset classes, best illustrated by the sale of Picasso's Women of Algiers for $179.3m.
Martin said: "$179.3m for a Picasso and property prices are indicators that we're getting to the top of the market. A correction will happen, it's just a case of when."
What might trigger a correction?
"Something will occur in the market that hadn't been focused on, something that people weren't expecting," Martin said. "It could be bonds, where yields are more expensive than fair value, thus causing more volatility. If we also get more stable consistent inflation and interest rate rises, equity markets will be caught up in that turmoil."
The market in government bonds has seen volatility of late, with a reported $450bn wiped off global bond markets in May. Investors fear bonds are overvalued and are fleeing the market.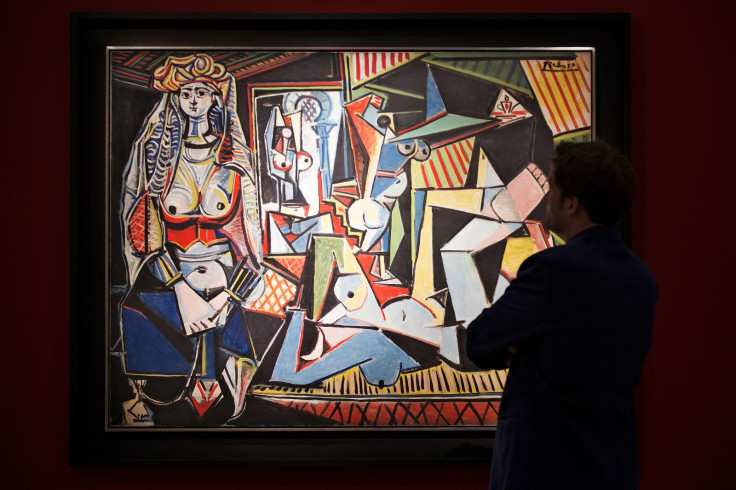 What a correction might look like for the man on the street is "the million dollar question", says Martin. But for Optima, a correction is not necessarily a bad thing.
He said: "A couple of our managers have the view that they would rather be in for all of the rise and take the first 10% of the drop. We aim for the same kinds of returns as equities, but with half the volatility."
Positions hedge funds take are monitored closely because of the resources they pour into ensuring the best returns for their investors. Optima typically yields double-digit returns for investors but the minimum amount needed to invest is $100,000, so the fund is limited to institutional investors and high net worth individuals.
What stocks might offer the most value?
"Healthcare is an area that's done exceptionally well. It's an area that people are saying is due for correction, and consensus is usually wrong," Martin said. "Internet themes too but not mainstream, maybe Weibo, Baidu, South Korean and Chinese internet firms that are off the radar offer something. They aren't rated as highly because they're not Facebook, but have some big numbers going through."
Interestingly, Optima also sees opportunities in Europe, where Martin says there are "green shoots" of recovery appearing and where equities offer more value than UK or US stocks. The biggest opportunity, though, is to be found in Asia.
He said: "Markets are obsessed with how much lower China's growth is but at the end of the day it's still growing at 4% or 5%. In Japan on the medium term, the government and central bank are aligned to inflate the economy, and they have a position as a developed economy in Asia."