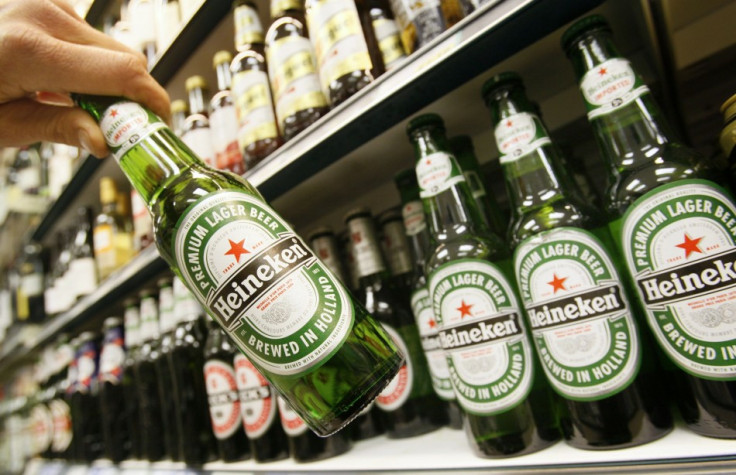 Heineken has launched a counter-bid for the maker of Tiger beer, Asia Pacific Breweries (APB) with a S$5.1bn ($4.1bn, £2.6bn) or S$50 per share offer.
The Dutch beer maker's bid is seen as an attempt to increase its presence in the Asian markets and to thwart attempts of other big players in the beer industry, Thai Beverage and Japan's Kirin Holdings from taking control of the sector in the emerging markets.
The move is termed as a "next chapter of our Asian business," by Heineken Chairman and CEO Jean-Francois van Boxmeer.
Heineken plans to buy out the Singapore conglomerate Fraser and Neave's (F&N) stake in APB and then to acquire the minority stake with another S$2.5, totalling the final bid amount to S$7.5bn ($6.0bn).
The Heineken-F&N joint venture has a 65 percent controlling stake in APB.
"We really value our partnership with F&N, which goes back over 80 years, but due to changes in the F&N and APB shareholding, the fabric of the partnership has changed," Reuters quoted van Boxmeer as saying.
As of now, Heineken's offer tops the Thai billionaire and Thai Bev founder Charoen Sirivadhanabhakdi's offer of S$3.8 billion for 22 percent of F&N and 8.5 percent in APB at S$45 per share.
Kirin owns 14.7 percent of the stake in F&N.
However, analysts are expecting the Heineken offer to trigger counter-offers from its rivals.
"I think Heineken is unlikely to get APB at this price," Reuters quoted Nomura analyst Ian Shackleton as saying.
"Either ... Heineken will have to pay more, or we could end up with a bigger break-up of APB," Shackleton said. "That of course would be difficult given the brewers would all want the Indo-China business ... In any case, the status quo looks unlikely," Shackleton added.
Heineken's offer is being considered by F&N, according to a statement from the company. Both F&N and APB shares suspended trading following the Heineken bid.
APB operates in 14 Asian countries and has a strong presence in Southeast Asian countries such as Thailand, Vietnam, Cambodia and Laos from where it derives nearly 45 percent of its revenue.
Heineken is the world's third largest brewer.