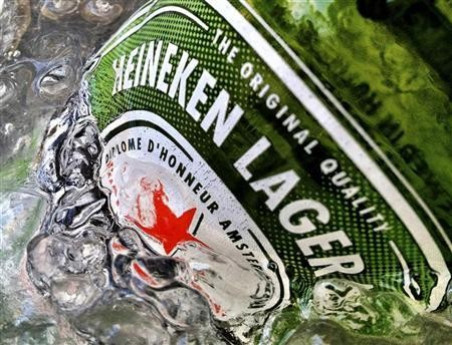 Dutch beer maker Heineken upped its stake in Asia Pacific Breweries (APB) to 44.6 percent, intensifying its effort to take over the manufacturer of Tiger beer in an overall bid worth $6.35bn (£4bn).
In a bid strengthen its foothold in the Eastern markets, Heineken bought shares from Singapore's Temasek Holdings and others in deals worth a total value of $293.84m.
It has also offered to buy the entire APB stockholding of Singapore-based conglomerate Fraser and Neave.
However Heineken faces a hurdle from F&N shareholders who are yet to agree to the board-approved offer, with Thai Beverage, owning 26.4 percent, potentially putting up a blockade.
Jean-François van Boxmeer, chief executive of Heineken, hailed the latest purchase of shares as "an important and exciting milestone in our acquisition of APB".
"The business of APB provides direct access to two of the world's most exciting growth regions for beer - Southeast Asia & the Pacific Islands, and China," he said. "We are working towards a swift completion of the transaction and are looking forward to ongoing growth and success in the region, led by the Heineken and Tiger brands."
Heineken reported news of its APB stock purchase in its first half results.
The brewer, which owns the Amstel, Foster's and Desperados brands, posted an EBIT profit slump of 5.5 percent on the year before to €1.16bn.
It blamed planned investments to increase its business capacity and input costs rising by 6.9 percent for this drop.
Revenues were up 4.5 percent to €8.78bn because of increasing sales in higher growth economies across the Asia Pacific, Africa & the Middle East and the Americas regions.
"In the second half, we expect continued top-line momentum to benefit from ongoing high-impact brand marketing as well as capital investments in higher growth markets," van Boxmeer said.
The firm also expects full year net profit to be "broadly in line" with 2011, he added.