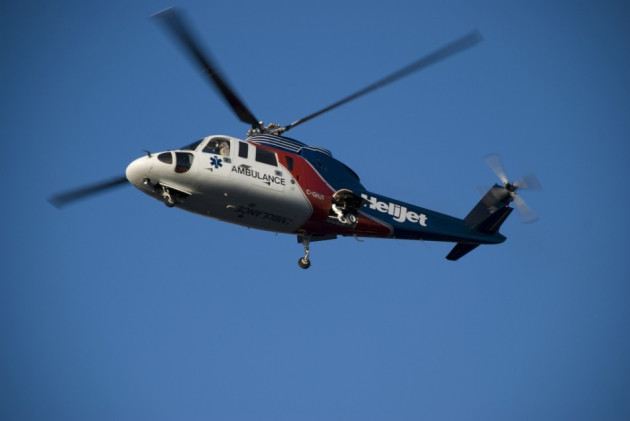 The Royal National Lifeboat Institution has launched a rescue operation after a helicopter carrying 19 people ditched in the North Sea.
The aircraft landed in the water is believed to have been transporting 19 oil rig workers - all of whom are thought to be safe.
It went into the sea west of the Fair Isle, between Orkney and Shetland at around 3.30pm.
The RNLI said that it appears the people on board are now in life rafts but that the rescue team has not arrived at the scene yet.
The helicopter is reported to be a Super Puma and is operated by CHC Helicopters. A spokeswoman for the company said the authorities have been informed and that the incident management team has been "mobilised".
She said: "We can confirm that there has been an incident involving one of our aircraft in the North Sea, approximately 32 miles south-west of Shetland.
"Exact details of the incident, which happened at approximately 3.30pm are not yet known.
"Further details will be released when more information becomes available."