Sochi Winter Olympics 2014: Peta 'Sexy Snow Bunny' Activists Protest Against Fur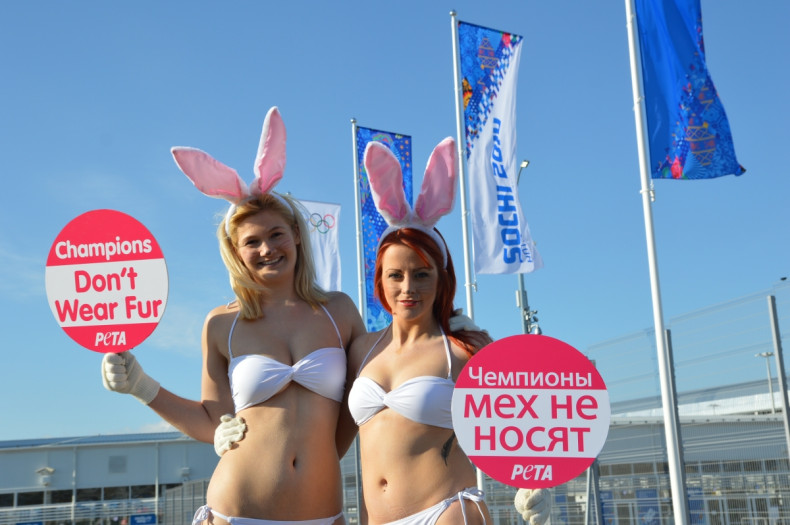 A "sexy snow bunny" protest by two supporters of the Peta (People for the Ethical Treatment of Animals) has been broken up by Russian authorities in the Sochi Olympic Village.
The animal rights activists, wearing skimpy bikinis and bunny ears, were holding signs that read "Champions don't wear fur" before authorities stopped them and confiscated their signs and passports.
The purpose was to "warm the hearts of cold-hearted fur-wearers" and let people know "that wearing the skins of animals who were beaten, electrocuted or strangled to death is unacceptable".
"The Olympics are a celebration of life and strength, but animals used for fur know only pain and death", says PETA "snow bunny" Hope Carveth. "By refusing to wear skins, anyone can be a winner for the millions of animals raised for their skin, who are never afforded the opportunity to engage in basic behaviour such as running, jumping and swimming."
Earlier, Peta also condemned officials at Sochi city hall who reportedly ordered more stray dogs to be exterminated over the Russia Winter Olympics.
The head of pest control company that regularly puts down stray dogs said officials have asked more to be killed for the duration of the Games.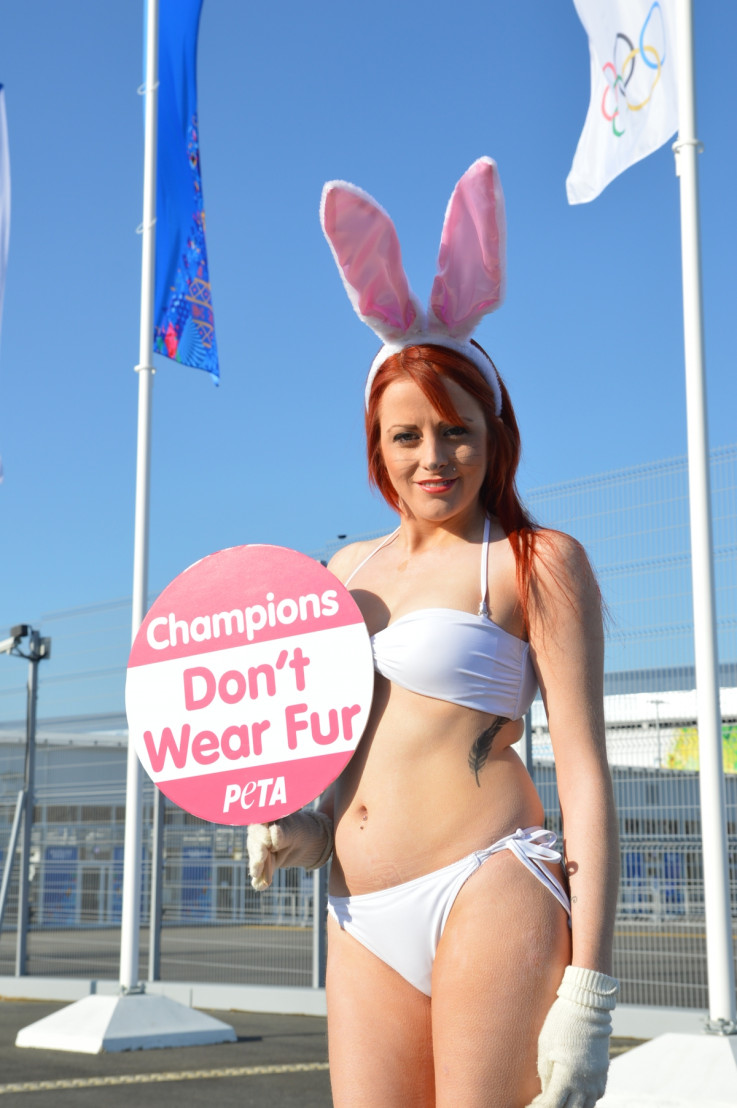 Snow bunnies
Peta
A Peta spokesman said: "Although Russia has reportedly spent more than $50bn (£30.6bn) in preparation for hosting the Winter Olympics, it's the animals of Sochi who are paying the ultimate price, as stray dogs are being rounded up and killed in cruel ways in an apparent effort to present the world with a glamorous image of Russia.
"This cruel killing programme will do nothing to provide a long-term solution to the stray-dog population. Just one female dog and her offspring can produce 67,000 puppies in only six years, so the only way to get to the root of the overpopulation crisis is to stop more puppies from being born by implementing a comprehensive spay-and-neuter programme.
"We urge sports fans to contact their Russian embassy and demand an end to the massacre, which is tainting this sporting celebration with the blood of thousands of innocent animals."