'Hello, is this planet Earth?' asks Tim Peake as he calls wrong number from space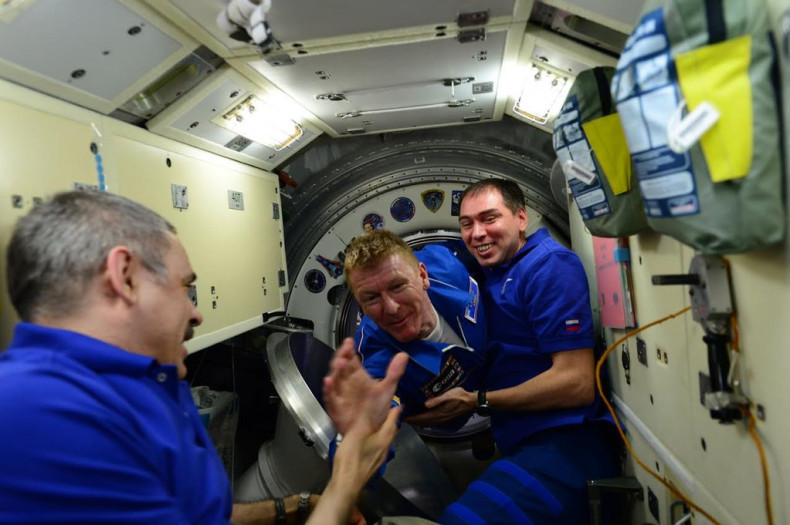 British astronaut Tim Peake delivered an unexpected Christmas surprise when he accidentally dialled a wrong number from the International Space Station (ISS). Peake took to Twitter to clarify that it was not a prank call, but "just a wrong number!"
Speaking to the unsuspecting lady he called by mistake, Peake asked: "Hello, is this planet Earth?" Just days earlier, the space man was forced to leave a voice message for his parents after they popped out to visit their daughter. After he unsuccessfully tried to "phone home", Peake told his mother, Angela and father, Nigel: "Hello, this is your son from the International Space Station".
The father-of-two posted stunning images from the ISS for Twitter users to enjoy, including a snap of an electric blue streak encircling the Earth and an out of this world image of a Stoke City flag amid a beautiful backdrop of our planet. The European Space Agency (ESA) astronaut will enjoy a Christmas dinner prepared by renowned chef Heston Blumenthal and schoolchildren who came out top in the "Great British Space Dinner" competition. The one key component missing from Major Peake's festive feast will be gravy, which is banned on board the ISS as it poses a danger of floating into machinery.
"Christmas is traditionally a time for friends and families to get together," Peake said in a message from the ISS. "And although we can't be with our friends and families this year, we'll be orbiting the earth 16 times on Christmas Day and sending all our good wishes to everybody back down on beautiful planet Earth."