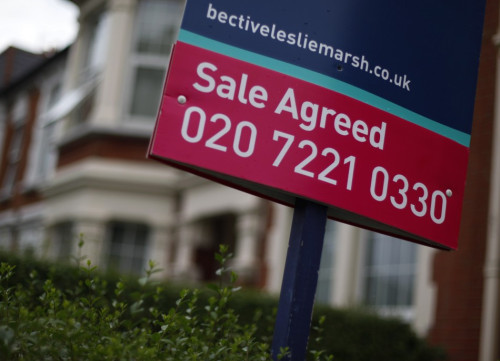 Stamp duty may help keep a lid on house prices as the average for England and Wales soars.
Land Registry data shows the average property price hit £247,549 in 2013, a 3.5% increase.
Purchasers of residential properties worth between £125,000 and £250,000 pay a 1% stamp duty tax. Above £250,000 this rises to 3%.
Right at the threshold it means the difference between paying £2,500 in tax and £7,500.
This may hinder demand as fewer buyers can afford to pay the extra taxation due with more properties edging over the threshold, in turn pulling down asking prices to just below.
Demand is being fuelled by the Help to Buy scheme, a government stimulus package for the mortgage market that brings down borrowing costs for home buyers, and some fear a bubble being blown in the housing market.
This is because house prices are rising at a time when mortgage credit is cheap, incomes are falling in real terms, and there is a serious supply shortage.
However, some are urging Chancellor George Osborne not to let stamp duty hinder house price growth in the UK.
London Central Portfolio (LCP), an asset management firm focused on the English capital's property market, called it a "looming stamp duty crisis".
"With the March Budget fast approaching, it would be a missed opportunity for the chancellor not to ease this stamp duty burden for first time buyers and second steppers, alike," said LCP.