#HelptheLawyers: Citizens fight Trump's travel ban by aiding attorneys at airports
Three women started a group to crowdsource support via Twitter for lawyers volunteering at US airports.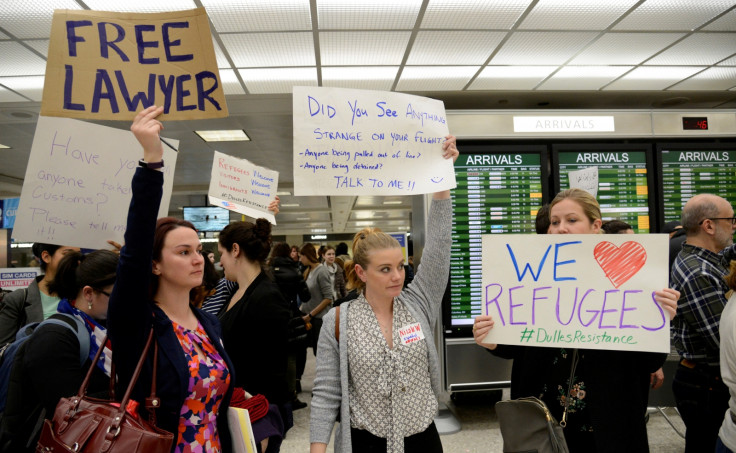 Three women have launched a charitable organisation called Help the Lawyers to help lawyers camped out at various airports across the US fighting President Donald Trump's travel ban. In just eight days, they have galvanised support using social media networks Twitter and Facebook, as well as crowdfunding site GoFundMe.
On 27 January, Trump announced a travel ban barring anyone arriving from seven Muslim-majority from entering the US for 90 days. The ban included all visitors who had been granted both immigrant and non-immigrant visas, as well as green card holders, along with a 120-day suspension of the US Refugee Admissions Programme.
The order led to travel chaos at airports with 2,000 people stranded en route to America, while hundreds of people were detained on arrival at US airports and told that they would be deported.
Amid the chaos, human rights activists and immigration lawyers from multiple organisations across the country sprung into action, filing legal petitions and camping out at airports to provide free legal representation to stranded passengers.
A freelance writer called Kelly Clay in Seattle wanted to do something to help. She found a pizzeria online that was willing to deliver to San Francisco International Airport and a friend on Twitter offered to make sure the pizzas got to the lawyers.
And it grew from there. Clay had been tweeting using the hashtag #helpthelawyers and over Twitter she met Natalie Lyda, a marketing and corporate development manager in Atlanta, and technologist Dr Sara Kubik, based in Michigan. All three women were located in different parts of the country and they have never met face-to-face, but they all had backgrounds in law, marketing and technology, so with the help of the internet, they began using those skills to contact and connect with lawyers on Twitter.
Coordinating donations and volunteers over Twitter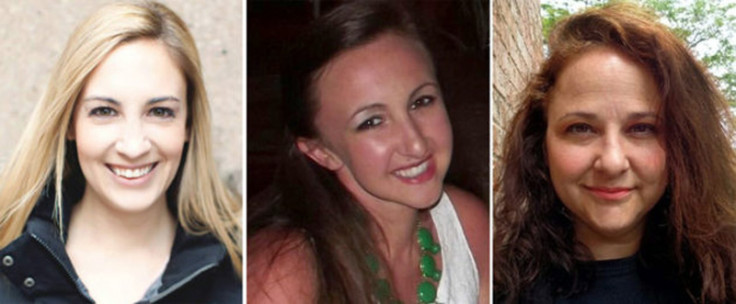 The idea is to connect the lawyers with any resource they need – be it food, mobile phones, internet access, airport parking or money to pay for transportation.
Across the country, Clay, Lyda and Kubik have set up systems and helped locate and coordinate volunteers who would be willing to provide food and coffee and those willing to donate time to provide IT support or media contacts – a prime example of crisis communications, where members of the general public work together using social media to provide emergency support during a disaster or crisis.
By 31 January, the trio had set up an account on crowdfunding website GoFundMe to raise money for the food, transport costs, airport parking and secure meeting spaces that the lawyers need to do their pro-bono work. In eight days, the organisation has so far raised $6,614 (£5,351) out of its $20,000 goal.
"There was not a way for lawyers to be seen or called upon as first responders until this happened, and we would love to make sure that they maintain that status from here on out. We'd like to see lawyers maintain this hero status and we want to empower them to continue providing these volunteer services," Lyda told IBTimes UK.
Help the Lawyers now has over 600 volunteers on call across various US states and is helping to find lawyers and interpreters to man "legal stations" run by other groups for stranded passengers and refugees such as OneJustice, DFW Detained, Open Boston, ORD Lawyers HQ, Dulles Justice, PDX Lawyers, NoBanJFK, the National Immigrant Justice Center, the American Immigration Lawyers Association (AILA) and the American Civil Liberties Union.
These groups are currently stationed in multiple airports including Minneapolis – St Paul International Airport (Minnesota), John F Kennedy International Airport (New York), San Francisco International Airport (California), Boston Logan International Airport (Massachusetts), Newark Liberty International Airport (New Jersey), Chicago O'Hare International Airport (Illinois), Miami International Airport (Florida), Washington Dulles International Airport (Virginia), Portland International Airport (Oregon) and Dallas/Fort Worth International Airport (Texas).
Some of the makeshift legal clinics feature chairs and desks, together with hand-written banners and signs in several languages, while other stations have simply been set up in a corner of the arrivals lounge, with lawyers assisting passengers amid a huge pile donated food and bottled drinks.
"There is no telling how long this situation may last, particularly in light of the arguments that we will be following later today. Now we are focusing on fielding requests for everything from parking reimbursements in California to finding lawyers with certain translation capabilities in the Middle East," said Lyda.
"We are also working on pushing information to the public about the court cases, airline policy etc. We are talking about five-year-old US citizens spending their birthday in detention, about four-month-old babies urgently needing life-saving surgery. A little humanity and common sense would go a long way and may very well save lives. Until this is settled, we aren't settling."
© Copyright IBTimes 2023. All rights reserved.