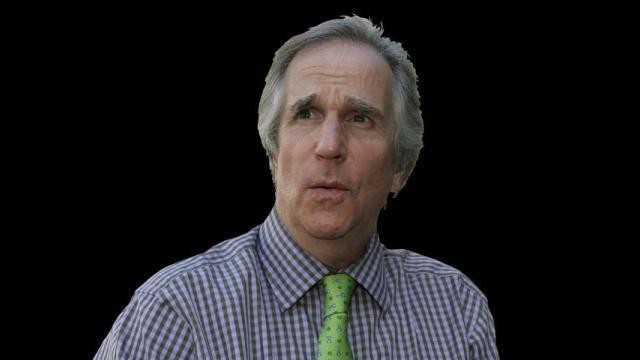 Henry Winkler has been awarded an honorary OBE for his work with kids with dyslexia in the UK.
After being diagnosed as an adult with dyslexia, Winkler has been visiting schools in the UK for two years to talk about the condition and on his own experiences as a child with undiagnosed dyslexia.
Commenting on the award on the embassy's website, Winkler said the OBE was a "very humbling experience'"
"My goal when I started working with children was never to bring accolades on myself, but instead to change how people think about those around them for whom learning is a struggle" the actor said, quoted the Metro.
The British ambassador to the U.S., Nigel Sheinwald, presented the OBE during a ceremony at the embassy.
Winkler, most famous for playing the role of "The Fonz" on the hit 80's TV series "Happy Days", has also written books on the condition told through the character Hank Zipzer.
Hundreds took to Twitter to congratulate "The Fonz" on his honorary award, making him a trending topic. One tweet read:
"Henry Winkler came to my dyslexic daughter's school. She loved him. Total #hero,"
Other famous faces who have received honorary awards for their work for Britain include Pierce Brosnan and Irish singer Daniel O'Donnell,.
Winkler added that he will continue his work with the aim of "showing kids that their learning difficulty isn't a disability", quoted the Metro.