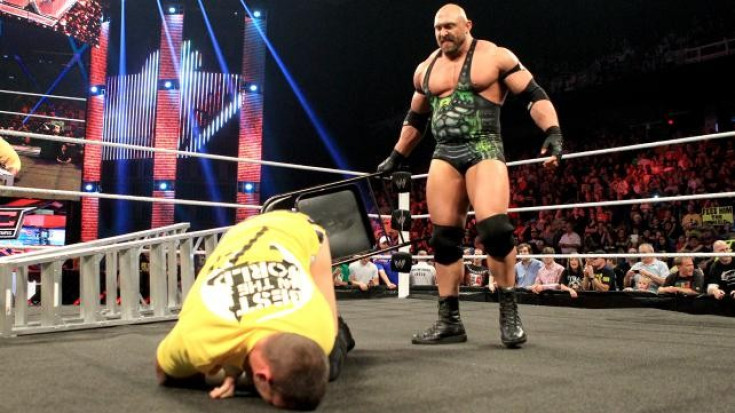 Ryback (real name Ryan Reeves) has said that Triple H made a hasty comment when he was recovering from a leg injury. The Big Guy noted that Triple H (real name Paul Michael Levesque) told him that the WWE would have to "pull the plug" even as Ryback was recovering from a successful surgery on his leg.
In the latest episode of Conversation With The Big Guy, the former WWE star said that after the Hunter – who at the time was gaining more control over talent developmental – said those words "hurt" him and he felt "let down".
"He [Triple H] comes up to me. He goes, 'oh, how are you doing?' I go, 'I'm feeling good – I've finally got the metal taken out of my leg'. He goes, 'ah, eventually, we have to pull the plug on you'. His exact f*****g words. Hunter, Triple H, f*****g, 'eventually, we have to pull the plug on you' [were] his exact words'," Ryback said.
Ryback said although he did not "look up to" Triple H, he liked the Hunter's character while growing up.
"So to remind you, by the way, and I've talked to other people that know me. Like, growing up, he was one of the few guys I actually really liked and I don't want to say 'looked up to', but I liked his character and I liked the whole deal," he continued.
"So then, this guy who is now the boss, looks at me, 'oh, eventually, we have to pull the plug on you.'I've never felt more let down in my life than that moment right there when he said those words. I just sat and stared at him in complete confusion and like and just 'what the f**k?"
Ryback added that after the incident with Triple H his whole outlook on the wrestling business changed.
"It f*****g not only hurt me, but it also lit a f*****g under me that I am playing with the devil in all of this and that woke me up. That's when everything [changed]. Whatever mark was in me at that point left that f–king moment in time. I was like, 'f**k this – I'm now dealing with this piece of s**t across the board this entire company?' That's what changed my whole outlook on the wrestling business forever," he averred.
Ryback left the wrestling entertainment company in August after talks on a new deal stemming from a contract dispute fell apart.