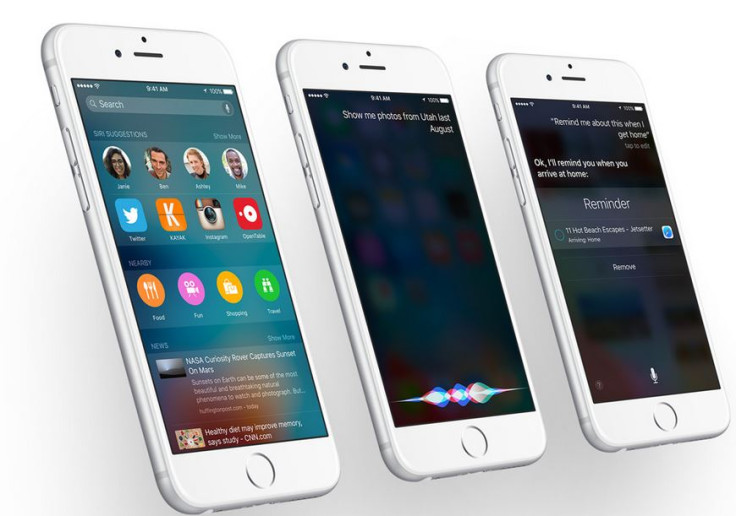 Apple's iOS 9 that has recently begun seeding to iPhone and iPads across the world, does not allow users to place folders within folders. This functionality, called nested folders, is not offered officially by Apple within its new iOS platforms, thus potentially causing frustration among users.
However, it seems there is an unofficial workaround available for users to create a folder and place new folders within the target folders [nesting]. This can, reportedly, be achieved in simple steps explained below:
How to place folder(s) within a target folder in iOS 9
Step 1: Create a new folder (the target folder) at the top of the screen of your iOS 9 device.
Step 2: Navigate to iDevice Settings menu and activate Reduce Motion.
Step 2: Select (tap) the folder you want to move to the target folder at the top of the screen. Do not release hold on the former.
Step 3: Continuously tap the area that lies between your target folder and the status bar. Tap until the target folder is launched and automatically opened.
Step 4: Drag the folder that you desire to put within the target folder. This should complete the nesting process effectively. Release hold on the folder in Step 2.
[Source: Redmond Pie]
To grasp steps 1-4 more effectively, a video, showing how to nest folders within folders, has also surfaced via YouTube. Check out the video below, by technology tipster videosdebarraquito:
Apart from nested folders, a workaround to use Apple's News App (currently specific to the US) in other geographical regions, is available. This can be achieved in simple steps. Click here to check this mechanism out.