For some, 2013 will be looked back upon as the year for defying expectation, addressing the disappointments of 2012 and in some cases, marking the start of something big. For Andy Murray, it's safe to say he has ticked all three of those boxes. A year on from tasting defeat and timidly congratulating Wimbledon winner Roger Federer, the Scot was back at last summer's final at SW19 to end a 77-year-wait for another British male singles champion after defeating Novak Djokovic in straight sets.
His decision to remain at his Miami training camp to continue his preparation for the Australian Open upon being awarded the most one-sided BBC Sports Personality of the Year Award spoke volumes of where the 26-year-old's priorities lie, following his recovery from a back injury in November.
It was a year for shattering barren spells that seemingly lasted for eons and a US Open victory for Justin Rose at Merion in June ensured a memorable 2013 for the 32-year-old. In defeating Phil Mickelson by two shots on a gripping final day, Rose became the first Englishman to win a major since Nick Faldo won the Masters in 1996, and more impressively, became the first to win the US Open in 43 years.
For a man whose playing career was defined by stylish simplicity, it now seems hardly surprising Michael Laudrup's managerial career has followed suit. Following stints at Getafe, Mallorca and Spartak Moscow, the Dane took over a Swansea side that had already carved themselves a reputation for being an intricate, sophisticated bunch unafraid of taking on the best at their own game. Not only did Laudrup retain the verve that made the Swans so endearing, but he improved on it by winning the club's first-ever major honour in his first season at the club. Not bad going.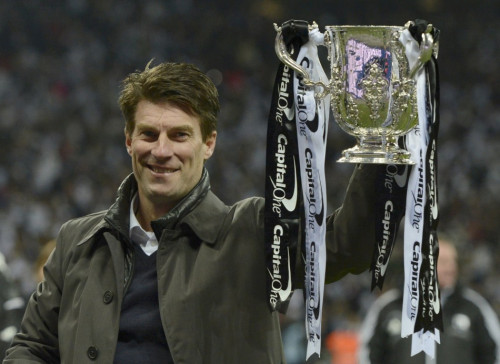 A record-breaking year for Sebastian Vettel ensures that he is rightfully recognised as one of our Heroes of 2013. Victory at the Brazilian Grand Prix last month not only ensured the Red Bull driver became the youngest-ever quadruple champion, but it also saw him become the first man since Alberto Ascari in 1952/53 to win nine successive races, and the first man ever to do it in a single season. To top things off, his haul of 13 wins also equalled Michael Schumacher's record tally last achieved in 2004. Although the German was on the receiving end of some boos throughout his spectacular season – something he revealed had caused him particular anguish following abuse in Belgium, Canada and Silverstone – his dominance of his sport has been nothing short of magnificent.
But for all those triumphs, the world of sport has endured one or two nightmares. For a man who has participated in a sporting context just once this year, it's a testament to just how cringeworthy 2013 has been for Tyson Fury outside the ring that he makes our list. For those unlucky enough to follow him on Twitter, his vitriol-laced tirades aimed at anyone and everyone bordered on the ridiculous. His feud with David Haye, which was supposed to culminate in a September bout, was tedious to the point where the decision for the fight to be shelved was a huge blessing in disguise. And then of course, we were lucky enough to experience the retirement debacle, where the unbeaten heavyweight revealed through Twitter he'd had enough with the sport, before his uncle and trainer Peter Fury denied it, until the 24-year-old again insisted he had indeed hung up his gloves. Thrilling stuff.
He may be a late contender, but Vincent Tan's handiwork, epitomised by the mid-boggling decision to tell Cardiff City manager Malkay Mackay to resign or be sacked, provoked the ire of pretty much everyone just in time for Christmas. After steering the club back into the top flight for the first time in 53 years, Mackay had ensured the first half of the season brought steady progression, with the occasional euphoric result against one of the league's big guns thrown in. Those things didn't seem to matter, however, after Tan sent Mackay an email ordering him to leave the club by his own free will or face the boot, just days after telling him he will have no money to spend during the pivotal January transfer window.
The Malaysian owner has since lifted his threat, but the preposterous nature of the incident and others earlier in the season – such as the one that saw the club's head of recruitment Iain Moody replaced by a 23-year-old intern from Kazakhstan – has ensured the owner's relationship with supporters will remain strained to say the least.
Seven-time Tour de France winner Lance Armstrong's revelation in an interview with Oprah Winfrey may have been the case of merely confirming what we already suspected, but the gravity of hearing the Texan openly admit to his heavy use of performance-enhancing drugs was as earth-shaking as expected. For one of sport's most decorated performers and someone who has inspired countless cancer suffers, Armstrong's sullied reputation took further hits amid allegations he bullied fellow cyclists en route to success, attempting to coerce them into doping in the pursuit of further glory, something he has continued to deny.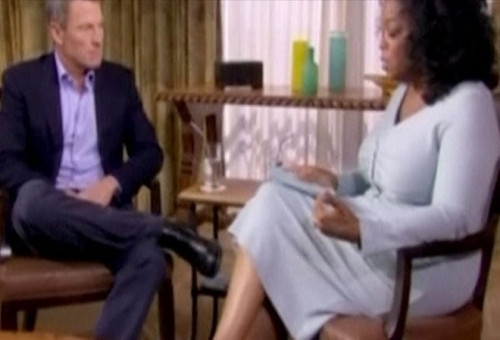 Before England retained the Ashes in August the build-up had been dominated by an ugly incident at a Birmingham Walkabout. After the Three Lions defeated Australia in their first match of the Champions Trophy at Edgbaston, David Warner launched an unprovoked attack on Joe Root, the youngest member of the England set up, punching him after a confrontation at the nightspot that supposedly kicked off over a fake beard. The incident earned the batsman a suspension until the first Ashes Test match a month later and the 26-year-old may have wished he had sat it out all together as the visitors succumbed to a 3-0 loss. The tables may have been turned Down Under since then, but Warner's summer antics ensured he played the role of cricket's public enemy number one, amongst the British press at least.