A government-ordered inquiry into the dispute between former chief whip Andrew Mitchell and Downing Street police last September was poorly handled, MPs have ruled.
The Public Administration Committee found that cabinet secretary Sir Jeremy Heywood, who led the inquiry, failed to establish the truth between contrasting claims from both sides about the exchange which ultimately cost Mitchell his job.
Heywood admitted, under questioning by the committee, that he failed to cross-check the police's account of the incident with CCTV footage taken on the day, which has subsequently contradicted officers' version of events.
Although Downing Street has maintained that Heywood was the right man for the job, the committee concluded that the veteran civil servant should not have been charged with investigating the incident.
Bernard Jenkin, the Conservative MP who chairs the committee, said of its findings: "The cabinet secretary attempted to investigate this matter but failed to resolve or even to investigate the questions arising from the discrepancies in the accounts of the events, or to advise the prime minister that they required further investigation."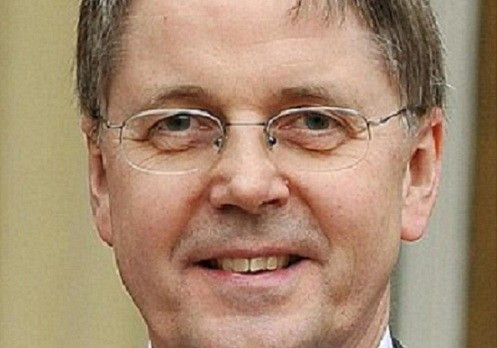 The committee said it was "regrettable" that the inquiry was not led by Sir Allex Allan, the Prime Minister's adviser on ministerial interests.
Jenkin said Heywood's failings demonstrate "the all-too-obvious truth that investigations into ministerial misconduct are not an appropriate role for the cabinet secretary to undertake... given time, attention and with his relevant experience, Sir Alex might well have uncovered the truth.
"If there had been evidence of criminal activity it would have been referred to the police. The unanswered questions about this case are ones which the police must now get to the bottom of. We are as determined as anyone else is to see that happen."
Heywood concluded his inquiry by reporting that there was no reason for Mitchell to lose his job, and told Jenkin's committee that the former chief whip has been the victim of a "gigantic conspiracy."
Police were allegedly called "plebs" by MItchell, who told them to "learn their place." It happened after police on duty at the gates refused to open them when asked to do so.