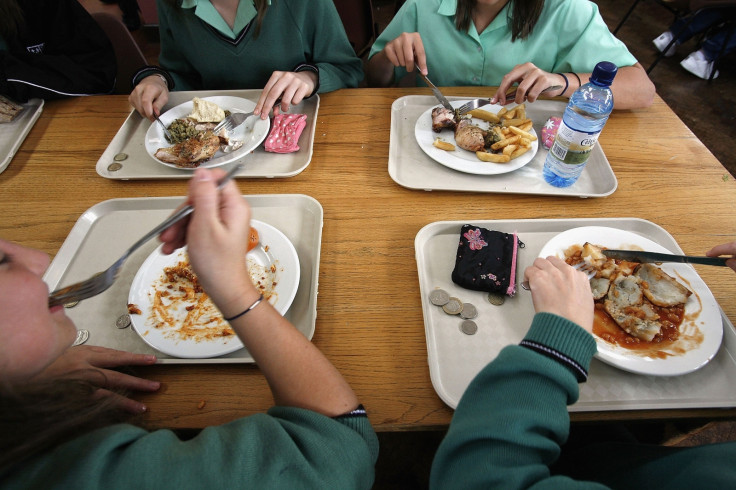 Schools are spending £43.5m a year to provide pupils from poor families with essentials such as food, clothing and medical treatment, according to a report from the National Association of Head Teachers.
The report from the union based on responses from 2,000 head teachers from throughout the UK uncovered Victorian conditions, with schools even providing facilities for pupils to wash clothes and shower.
Some 84 per cent of those surveyed said that they were providing more support than before the coalition was elected.
Some teachers said they were paying out of their own pocket for food for pupils.
Russell Hobby, head of the association, said it was a "hidden national scandal".
Mr Hobby said the report showed the increasing pressure on schools to act as a social safety net for pupils in the wake of the government's austerity programme.
"Schools have held families together and kept children out of the criminal justice system," he said.
"Schools are starting to provide mini-welfare states to fill in the gaps that are emerging."
"Regardless of the promise to protect education spending in the next parliament, cuts to other public services will come home to roost at the school gates.
"This is money that schools are having to find to help families who have been left high and dry by cuts to public services. This pressure is only going to increase. We know that whichever political party holds power after next week, deeper cuts are coming.
Mr Hobby said that the financial cost of the extra support was £2,000 to £3,000 per year.
The Conservatives said that if elected, they would spend more on schools than Labour, and defended their record in government.
"Under the Conservatives, the number of children living in poverty has fallen by 300,000. By introducing the pupil premium, we are specifically targeting an extra £2.5bn toward the education of the most disadvantaged every year, which is helping close the attainment gap with their peers."
Labour's shadow education secretary Tristram Hunt said that Tory cuts were negatively impacting the lives of young people.
"David Cameron's plan for extreme cuts – double the cuts next year than this – plus his refusal to match Labour's plan to protect the entire education budget in real terms, means a perfect storm is brewing for children and young people.
"Labour has a better plan – protecting early-years education, school spending and post-16 education in real terms."
The report comes on the first day of the NAHT conference in Liverpool.