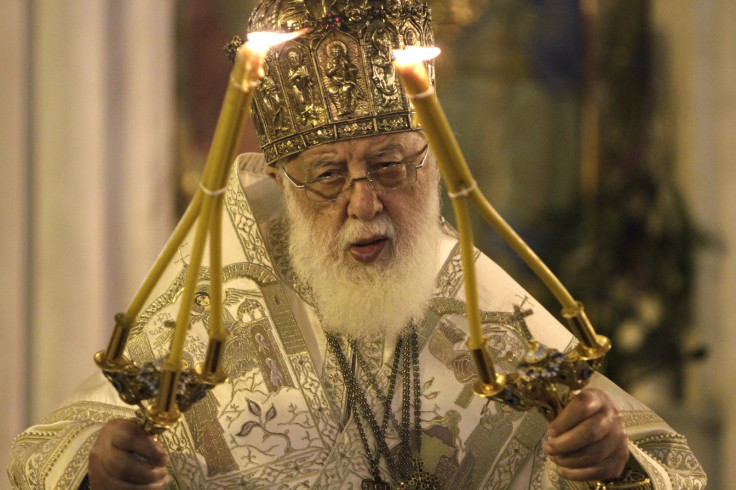 A high-ranking Georgian priest was arrested at Tbilisi International Airport on Friday (10 February) on suspicion of preparing to commit murder after he was found with cyanide in his baggage following a tip-off.
Deacon Giorgi Mamaladze, the head of the property department of the Georgian Orthodox Church, was travelling to the German capital, Berlin. He was set to visit Patriarch Ilia II – who has led the Church since 1977 – ahead of his gallbladder operation.
According to reports, Mamaladze allegedly offered the unidentified acquaintance money and other "unlawful benefits" in exchange for the poison.
In a statement, Georgia's prosecutor general, Irakli Shotadze said: "On 10 February 2017, based on investigative activities, the Prosecutor's Office arrested father Giorgi Mamaladze for the crime (preparation of a murder) which is stipulated by the Article 18-108 of the Criminal Code."
He added: "It transpired that Mamaladze was going to travel to Germany where Patriarch Ilia II is currently being treated. Upon his arrest at the airport, a search of his luggage revealed a cache with the poisonous substance cyanide. A search of his apartment led to the discovery of a firearm and cartridges."
The investigation is ongoing and Shotadze has not named anyone else involved. He also refused to identify the person Mamaladze allegedly planned to murder, but did say that the target "is a very important person for our country".
The incident has sent shockwaves throughout the small nation, where 83.4% of the population are Orthodox Christians, according to a 2014 census.
"We avoided a huge disaster," Georgian Prime Minister Giorgi Kvirikashvili said on Monday (13 February). "A crime against our country, a perfidious attack on our church, has been prevented," he added.
The prime minister dispatched Anzor Chubinidze, the head of the Special State Protection Service and other agents to Berlin to protect the 84-year-old patriarch, whose operation was successful.
If Mamaladze is found guilty, he could face up to 15 years in prison.