High Street in Crisis - but Two New Pound Shops Open Every Week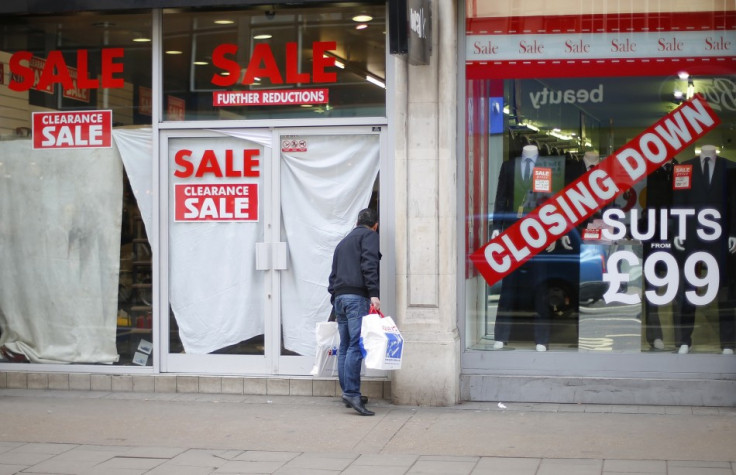 A new survey reveals that British retail chains closed an average of 20 shops per day in 2012 due to adverse trading conditions, and the number is increasing as the situation worsens on the high street.
The net number of store closures was 1,779 in 2012, a 10-fold increase from just 174 in 2011, according to a research report by PricewaterhouseCoopers and the Local Data Company. The store closures range from 1,281 in London to 353 in Scotland and 213 in Wales.
The report, based on a survey of 500 town centres, also indicated that average store closures have accelerated in the past three months, and are expected to increase to 28 stores per day in 2013.
Retail administrations in 2013 include photographic retailer Jessops, entertainment chains HMV and Blockbuster, and young fashion retailer Republic. The failures resulted in the loss of more than 10,000 jobs in the sector.
They follow the collapse of high-profile electricals chain Comet in November, making over 6,000 people redundant.
The report found that stores selling cards, computer games, clothing, health food and sports goods were the worst affected in 2012. Card shops declined by 23 percent in 2012 on the back of the failure of Clinton Cards and computer game shops were down 45 percent due primarily to the collapse of Game.
In contrast, payday loan stores, pound shops, pawnbrokers, charity shops, betting shops, supermarkets and coffee shops have bucked the general trend and increased in number. Payday loan firms increased their high street presence by 20 percent, the number of pawnbrokers was up 13 percent, and nearly two pound shops were opened every week across the country, according to the research.
"2012 saw more retail chains go into insolvency than ever before. The failed chains generally shared two problems - too many stores and too little multichannel activity," said Mike Jervis, insolvency partner and retail specialist at PwC.
"A number of them had failed to deal with their underlying issues by hiding behind light-touch restructuring processes, especially company voluntary arrangements; 2013 has seen the downward trend become even worse."
The survey added that store closures have outnumbered store openings in every region of the country.
© Copyright IBTimes 2023. All rights reserved.