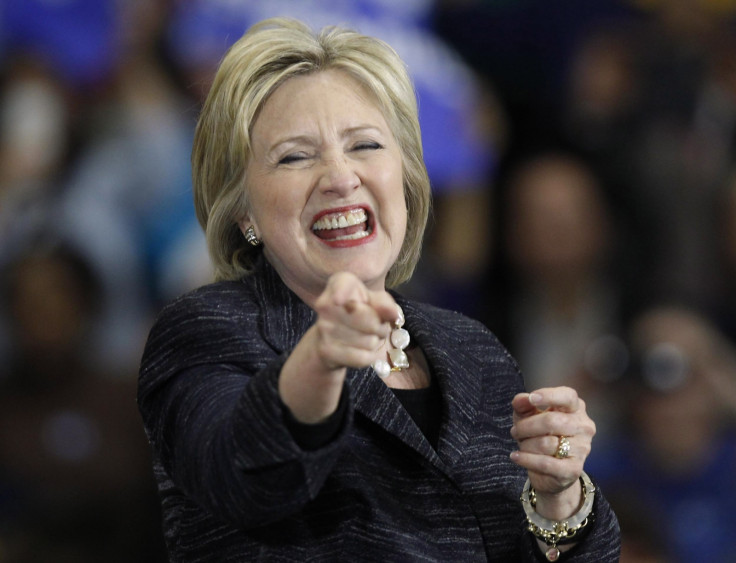 Hillary Clinton took to Twitter to attack her rival Donald Trump as the Republican presumptive presidential candidate arrived in the UK, sparking a row over his ill-timed visit during the final moments of the EU-referendum vote.
Her message said the people of Scotland are "not thrilled about Trump coming to their country. We know the feeling." Clinton also shared a video highlighting her counterpart's unpopularity in the UK.
Donald Trump arrives in Scotland on 24 June to open his newly revamped Turnberry golf course, which he bought in 2014.
The video claimed that Trump is being seen as a "grotesque American curiosity." It starts with a background soundtrack of Scottish bagpipe music, and the one minute 50 seconds video features comments from British Prime Minister David Cameron, a testimony from First Minister Nicola Sturgeon, London Mayor Sadiq Khan and several other British politicians.
A montage of comments — all criticising the Republican — begins with Cameron's remark that Trump's decision on banning Muslims in the US was "divisive, stupid and wrong". A host of other politicians' take on Trump's controversial stand on Muslims too were included in it.
The video also begins with texts that read: "Dear Scotland, we hear you're getting a visitor."
"We know you aren't too happy about the visit... especially if you live near his golf course."
Trump invested £200m ($288m) in the Ayrshire golf club, and attracted controversy over the property after he said he could withdraw his funds if he was barred from the UK.
His visit to the UK has sparked debate and he will be welcomed in Scotland with protesters flying into the country even from London to take part in a noisy demonstration. The locals are said to raise the flag of Mexico in a defiant reaction to Trump's negative reaction and remarks about Mexican immigrants in the US.
Some senior Republican members have also condemned Trump's international visits for personal reasons during the election campaign, where he is trailing his rival Democratic candidate. Trump has not planned to meet any high level meetings during his US visit, which is unusual for a presidential nominee to do in the run-up to an election.