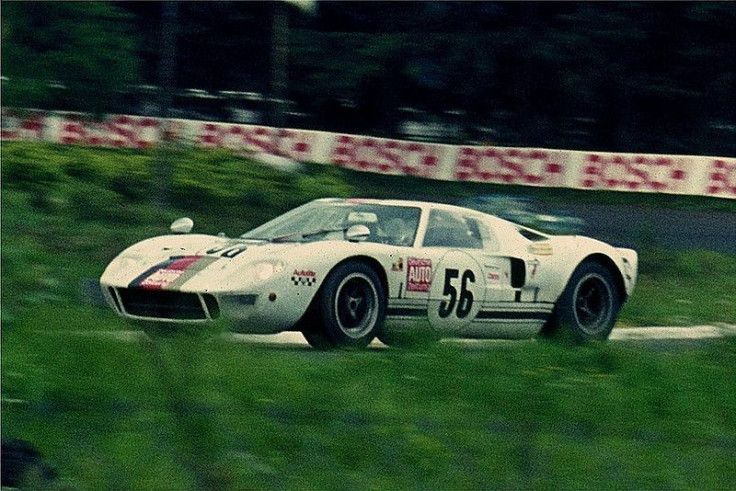 A number of racing and sports cars of historical importance will be featured in the 15th edition of the famous Quail Lodge Sale organised by Bonhams. This includes the famed Ford GT40 Endurance Racer and Ferrari 365 GTB/4 NART Spyder.
The upcoming Bonhams' summer motoring sale in Carmel has earned a reputation for stellar competition cars and this year strongly supports that tradition. Following the announcement of the headlining, ultra-impressive GTC Gulf Team Davidoff 1997 McLaren F1 GTR, several other noteworthy racing and sports cars of various vintages have been consigned, including these two standouts.
The history-laden 1966 Ford GT40 was raced by Georges Filipinetti, Jaime Ortiz Patino and Dominique Martin, in the Monza 1000 Kms, Paris 1000 Kms, Hockenheim 300 Miles and Buenos Aires 200 Miles. According to the Bonhams official website, when Ford first unveiled the Grand Touring 40"-tall (GT40) sports car in 1964, no one, least of all the Italians, had any idea the impact it would eventually wreak on the racing world. Now, as one of the most successful and legendary race cars of all time, and with just 107 examples produced from 1964-69, the GT40 ranks as one of the most sought-after and exclusive cars in the world.
The Ferrari 365 GTB/4 Daytona Competizione Spyder with alloy coachwork by Michelotti, on the other hand, was featured earlier during the Geneva Motor Show in 1972. This car was an official entrant in the 1975 24 Hours of Le Mans and has participated in the Monterey Historic Races and the Ferrari/Maserati Historic Challenge. More recently, it took part in the Le Mans Classic by Vanina Ickx, daughter of legendary sports car racer Jacky Ickx.
Other exciting sports cars consigned to this anticipated sale include a rare and extremely successful 1957 Alfa Romeo Giulietta Veloce Spyder - the car affectionately known as "Sophia" and raced by Al Leake with over 250 SCCA wins during its career, and a 1967 Ferrari 330 GTC with coachwork by Pininfarina.
These and many others, such as an exquisite, original UK-spec 1959 Jaguar XK150S drophead and a 1954 Kurtis-Kraft 500S Roadster, will be offered at the 2012 Bonhams Sale of Exceptional Motorcars, Motorcycles and Automobilia scheduled for August 16 and 17 at a new venue on the existing Quail Lodge grounds in sunny Carmel Valley.