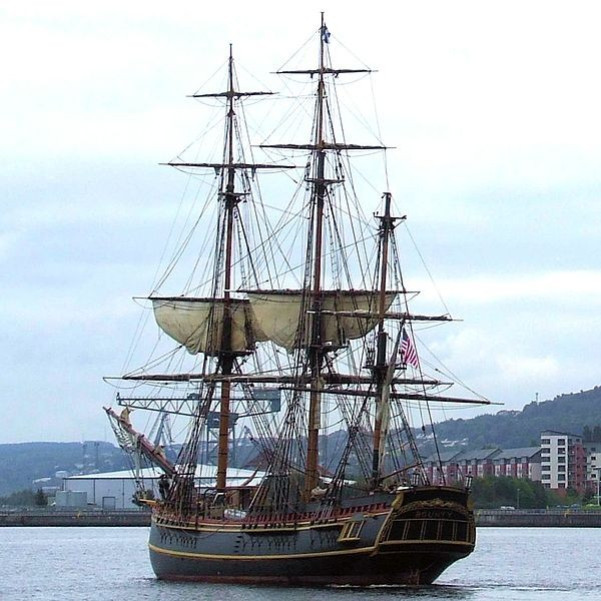 All crew aboard a replica of HMS Bounty that got into distress in the path of 'Frankenstorm' Hurricane Sandy have escaped from the storm-battered vessel.
The Coast Guard said the 17-strong crew, all American, abandoned ship when it became stranded in 20ft seas off the North Carolina coast.
"The crew donned cold-water survival suits and lifejackets before launching in two 25-man lifeboats with canopies," a Coast Guard spokesman said.
The owner of the vessel, a 180ft three-masted training ship which replicated the 18th century sailing ship made famous by the onboard mutiny against Captain Bligh, had sent a message to the Coast Guard saying she had lost contact with the crew.
Rescue helicopters found it 90 miles southeast of Hatteras and restored contact after receiving a signal from the emergency beacon.
There were no reports of injuries.
"The vessel is reportedly taking on water and is without propulsion. The Coast Guard is continuing to monitor the Bounty's situation," said a spokesman.
The vessel was used in the film Mutiny on the Bounty (1962) with Marlon Brando and has appeared in Johnny Depp's Pirates of the Caribbean: Dead Man Chest.
The original HMS Bounty became famous for the mutiny led by Fletcher Christian on 28 April, 1789, against commanding officer Lt William Bligh.