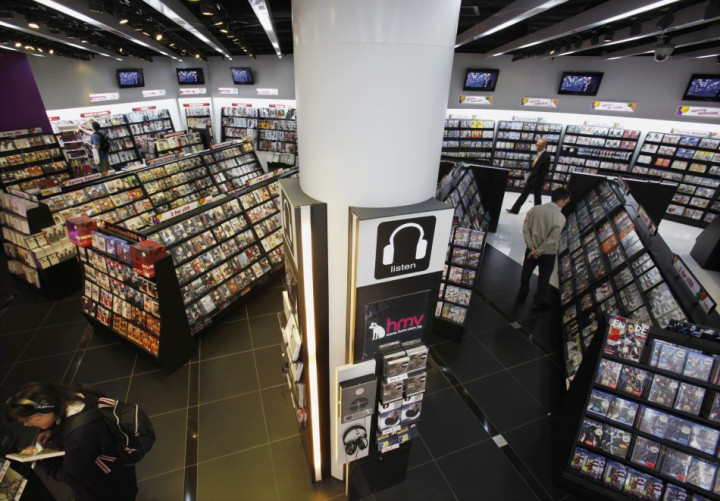 Restructuring firm Hilco has signed an agreement to save 2,500 jobs and up to 140 branches of HMV, after weeks of speculation that the music retailer could disappear from Britain's high streets.
Hilco confirmed an earlier Sky News report that it will agree to a £50m (€59m, $76m) deal on Friday to save the retailer, which went into administration at the end of January.
The deal will rescue HMV from administration and, as part of it, Hilco will acquire about 130 HMV stores and all nine outlets operating under the Fopp brand. Going forward, the operations of the retail chain will be handled by the newly-appointed Hilco executives, along with existing HMV staff.
Prior to falling into administration, HMV had 230 shops in the UK, employing about 4,500 people.
HMV's suppliers, which include music companies and film studios, have reportedly agreed to new terms with the retailer, and its landlords are likely to support the plan due to rising vacancy rates on the high street.
Hilco acquired HMV's debts as it joined Deloitte in the initial stages to manage the retailer's business. By owning the retail chain, Hilco is also planning to re-establish the brand in Ireland by reopening a store on Dublin's Henry Street.
Earlier, there were reports that supermarket chain Asda was in discussions with Deloitte over the purchase of HMV's brand and its remaining stores.
HMV, known for its Nipper the dog trademark, has been facing stiff competition from online retailers and supermarkets amid the ongoing economic weakness in Britain. Further, the crucial Christmas trading season was not favourable for the company. Before entering into administration, the company had disposed some of its most prized assets, including the books retailer Waterstone's.
On the back of poor trading conditions, retailers on Britain's high streets have been closing thousands of stores resulting in a great deal of job losses. Prominent chains including Blockbuster UK, Republic and Jessops have been forced to call in administrators since the turn of the year.
Some of the troubled retailers have found new owners, with Jessops acquired by the Dragons' Den entrepreneur Peter Jones and Republic taken over by Sports Direct tycoon Mike Ashley.