Supermarket chain Asda is reportedly in talks to purchase high street retailer HMV which has been in administration since January.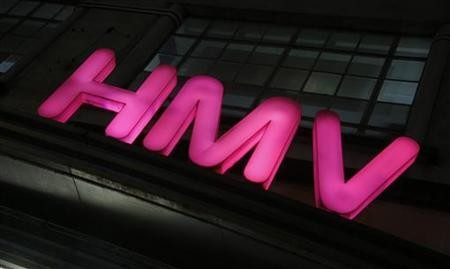 Asda is in discussions with administrator Deloitte over the purchase of HMV's brand and its remaining stores.
An anonymous source told The Sun: "Asda has been looking at HMV and it's not about taking on a few stores to convert into supermarkets. They've been looking at taking on the brand - the business."
Previously, restructuring specialist Hilco was believed to be making an offer to Deloitte to purchase 130 of HMV's remaining stores for £50 million. According to another report from 1 March, also from The Sun, Hilco, which already runs HMV in Canada, was hoping to complete its deal within three weeks but faced challenges in the shape of enormous amounts of back rent HMV owed on its stores.
"Hilco is now vying with one other bidder and the suppliers are on side. But it's all down to the landlords - and about a quarter of them are refusing to budge," a source said.
Though 2,400 employees continue to work at HMV, Deloitte has marked 103 of the chain's remaining 219 stores for closure, putting hundreds of jobs at stake.
A decline in global CD sales from £19.9bn a year in 2000 to £7.7bn in 2012 contributed to the collapse of HMV. The retailer's financial troubles continue a trend of struggling high street entertainment stores, with computer game seller GAME entering administration in April 2012 before being purchased by investment firm OpCapita.
After a dramatic restructuring which saw the closure of 277 stores and the loss of 2,100 jobs, GAME was able to hit its Christmas 2012 sales target of £20m and in January placed an undisclosed bid on 50 HMV stores.
Speaking to the Financial Times, GAME CEO Martyn Gibbs said: "We will constantly review our property portfolio based on what's available. I would not rule out any stores becoming available, be that through an administration or normal property deals."