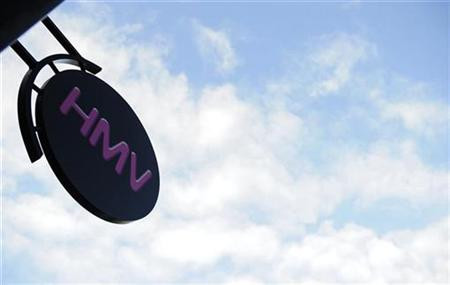 HMV Group has reported a rise in pre-tax profit of over 17 per cent in the full year ended 24 April 2010, however net debt at the group has ballooned thanks to a series of acquisitions made in the period.
HMV Group said that its total sales were up 3.1 per cent to over two billion pounds. However sales at HMV stores in Britain and Ireland fell 2.4 per cent on a like for like basis, while like for like sales at Waterstone's stores were down 6.2 per cent.
Pre-tax profit in the period was up 17.7 per cent to £74.2 million, while post-tax profit increased 11 per cent to £49.2 million.
The group said it would be paying a final dividend of 5.6 pence per share, making for a total dividend of 7.4 pence per share, flat from the previous year.
Net debt at the group increased tenfold from £6.5 million to £67.6 million thanks to the cost of acquisitions.
HMV said that its market share had grown in all categories for its British HMV stores. In addition the group's entry into the live venue market, with the acquisition of MAMA Group in January 2009, has seen strong trading in the period.
The group said that it had a "clear strategy" for turning around its Waterstone's chain under its new management team and had made an "excellent start" with its e-books at waterstones.com, with nearly a million downloads.
Simon Fox, Chief Executive of HMV Group, said, "The Group's full year performance was pleasing, with record sales and a 17.7% increase in profits, driven by a strong performance at HMV UK, as we continue to transform this business into a broad-based entertainment brand.
"Whilst at an early stage, the three pillars of our new strategy to continue to evolve HMV's product mix, grow in live and ticketing and turn around Waterstone's are progressing on track, as we continue to position the Group for the changes that are taking place in our markets."
By 08:56 shares in HMV were up 4.82 per cent to 59.75 pence per share.