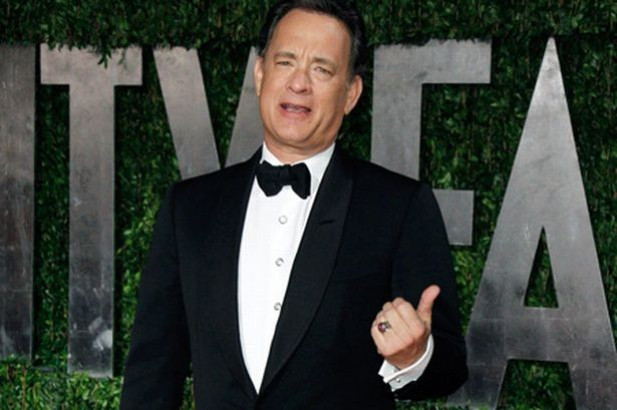 Oscar-winning actor Tom Hanks has been diagnosed with type 2 diabetes.
The Hollywood A-lister confirmed that he was suffering from the health condition during a recent appearance on the Late Show with David Letterman.
According to the 57-year-old Philadelphia star, he has been battling the symptoms of diabetes since he was 36 years old before finally seeking professional advice.
He told Letterman: ''I went to the doctors and they said: 'You know those high blood sugar numbers you've been living with since you were 36? Well you've graduated, you've got type 2 diabetes young man.' ''
Although Hanks' doctor advised him to trim down to help control his symptoms, he admitted he has struggled to shed the pounds.
''Well it's controllable and through diet. My doctor said: 'If you can weigh what you weighed in high school, you'll essentially be completely healthy and not have type 2 diabetes.' And I said 'well I'm going to have type 2 diabetes then.'''
Type 2 diabetes is the most common form of diabetes, and occurs when the body doesn't produce enough insulin to function properly.
Symptoms include frequent urination, blurred vision, increased thirst, increased hunger, and weight loss.
Stars including Patti LaBelle, Drew Carey, Sherri Shepherd and Paula Deen all have been diagnosed with the condition.