Seventy-one years ago today, Soviet troops liberated the Auschwitz-Birkenau concentration camp. Yet on Holocaust Memorial Day, observed on 27 January to commemorate the six million Jews killed during the Second World War, anti-Semitism is a growing problem in Europe.
Raphael Cristo, who was born in Paris, moved to London 13 years ago when he was offered a job. "In 2006, I came back to Paris to be with my family for the Jewish New Year," he says. "On my way back from the synagogue, a group of people insulted me and the Israeli state. They then threw a bottle of sand at me, but as they weren't sure about me being Jewish, they left."
Several of Cristo's friends and family have also experienced similar anti-Semitic incidents. "A pupil, the son of a friend, was assaulted by youths on his way back from the Jewish school," he adds. "A Rabbi I have known for years experienced physical aggression for reading a book in Hebrew. Listing all the examples would take hours, but what matters is that all these stories give the reality French Jews have to live in.
"I will tell you what I repeat constantly. We can always argue about the actual level of anti-Semitism in Europe and lot of people try to minimise the problem. But what is known and taken for a fact is that most – if not all – Jewish schools and synagogues in Europe are protected. This should speak for itself."
Anti-Semitic incidents like the ones experienced by Cristo and his friends are not isolated incidents but part of a wave of anti-Jewish sentiments across the continent. France has the largest Jewish population of any European nation and the rise of such negative sentiments is a cause for grave concern.
According to a report presented to the Israeli government earlier in January, anti-Semitism in Europe has reached its highest levels in decades. More than half of French Jews are considering emigrating, while the number of incidents targeting Jews in London rose by 61% in 2015 (483 in the 12-month period to November 2015, up from 299 in the same period in 2014).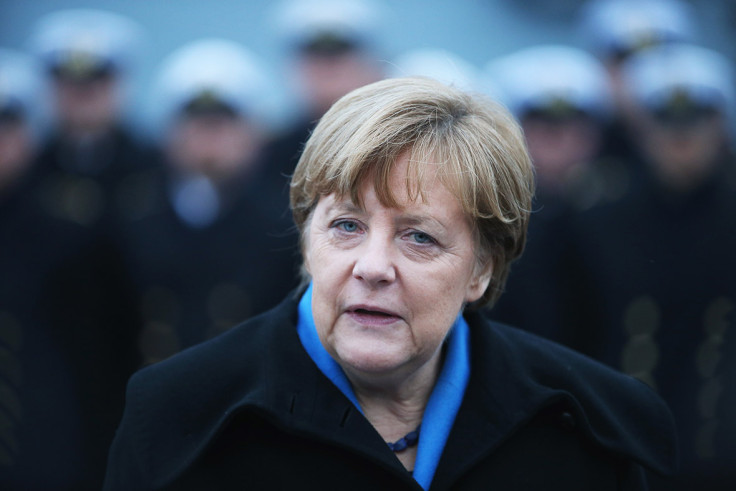 Immigration concerns
The report underlines concerns many have about the record arrivals of asylum seekers, largely from Muslim-majority countries in the Middle East. Part of the problem, Cristo says, is that many of the migrants come from countries with a deep-seated antipathy towards Israel – which has led to concerns refugees from the Arab world may have brought anti-Semitic attitudes with them. "A minority of them have imported their culture which, for some part, involves anti-Semitism," he says.
Although there is limited research on the scale of anti-Semitism in the Arab world, a Pew Research Center study from 2011 found less than 10% of those polled across seven predominantly Muslim countries had a positive opinion of Jews.
Similar concerns have been raised in Germany, where Jews are hiding their religious identities when volunteering at refugee shelters for fear of discrimination. Speaking at the opening of a Holocaust art exhibition in Berlin ahead of the memorial day, Chancellor Angela Merkel said the German leadership needed to learn lessons from history to help the country adapt to the more than a million asylum seekers who arrived in the country in 2015.
"We must focus our efforts particularly among young people from countries where hatred of Israel and Jews is widespread," she said.
However, official figures show German-born far-right supporters commit the vast majority of anti-Semitic crimes in the country. Muslim advocacy groups have warned against finger pointing and Muslim leaders say nearly all asylum seekers – who are often targets of hate crimes themselves – are trying to escape conflict rather than create more. Researchers say not enough effort is put into integrating asylum seekers and refugees into European countries such as France and Germany.
In addition, a major part of the problem is the rise of far-right parties and organisations in Europe, many of which have neo-Nazi tendencies or anti-Semitic histories, such as Front National in France.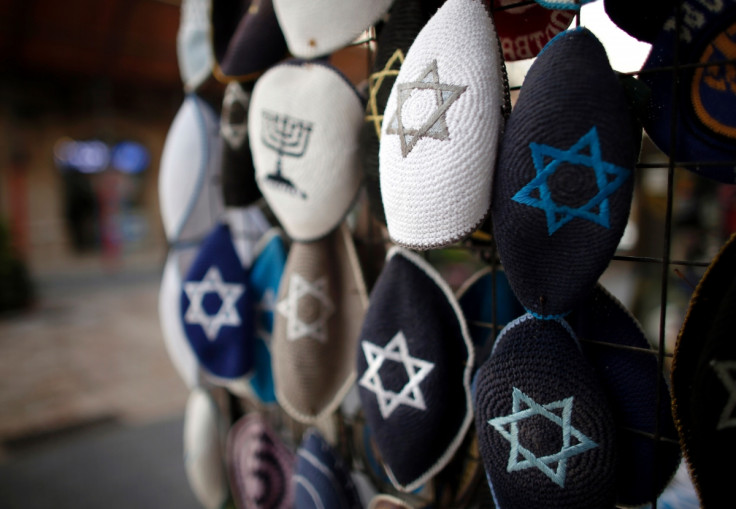 Emigration from France
Regardless, more Jews left Europe for Israel than ever before in 2015 according to newly released immigration statistics. The greatest source of emigration has been France, where a poll cited in the Israeli report found 57% of Jews had thought about moving abroad. The country has suffered regular anti-Semitic violence, most notably the attack on a kosher supermarket in January 2015, in which four people were killed. A Jewish teacher was attacked by a teenager with a machete earlier in January 2016 too.
Fear has also spread among Jewish communities elsewhere in Europe. The Community Security Trust, a British organisation that monitors anti-Semitic incidents, recruited a record 120 security volunteers in 2015. Observant Jews in France and Sweden have debated whether it is still safe to wear their skullcaps in public.
Jonathan Sacerdoti, director of communications at the Campaign Against Antisemitism, said the issue was particularly pressing on the day the world remembers those killed in the Holocaust.
"On Holocaust Memorial Day, we remember the more than six million Jews murdered by the Nazis, and those saved by honourable and brave people who acted out of a sense of brotherhood and a respect for the sanctity of life," he said.
"It is unacceptable that attacks on Jewish people are so common today and that once again, so many Jews are leaving Europe for good. As Europe continues to do too little, too late to protect Jewish people, Britain must take a different path and ensure that we crack down on the forces working to target Jews. Those forces also threaten the values and way of life of every non-Jewish citizen, by attacking our freedoms and spirit of pluralism."
Noemie Lopian Bornstein, the daughter of Holocaust survivor Dr Ernst Israel Bornstein, who recently translated his memoir into English for the first time, warned "Europe is once again allowing Jew hatred to spread".
"My father survived seven concentration camps and five transit camps over four-and-a-half years. Along with my mother, another survivor who was a hidden child, he taught me the importance of learning from history," Bornstein said.
"So it is of grave concern to me and Jewry at large to see this increase in anti-Semitism across Europe. Back then we had Nazism, today we have a dangerous mix of Isis, Islamism and far-right hatred challenging our values and way of life."