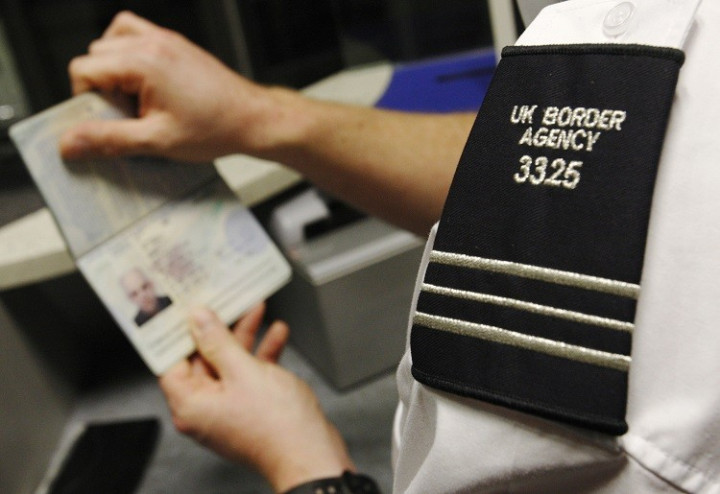 The Home Office is to pay £224m to US company Raytheon after the department was found to have unlawfully terminated the contract that would have seen the firm provide the e-borders programme, an electronic system to check travellers leaving and entering Britain.
The American security firm will receive the staggering sum from the government division after an arbitration tribunal ruled that the UK Border Agency (UKBA) failed to properly communicate with Raytheon when it terminated the contract.
The e-borders programme began in 2003 when Labour launched a £1bn spend initiative on reforming border controls.
In 2007 Raytheon won the right to be exclusive partner for the programme and signed a nine-year contract with the UK government.
However, in 2010 the Coalition Government ended the contract as it believed the programme, and the firm, was failing after Raytheon fell a year behind schedule.
Raytheon blamed UKBA at the time and threatened to sue the UK government for £500m. The dispute found its way to an arbitration tribunal which has awarded the Massachusetts-based firm damages and other settlements.
According to the decision, the Home Office will pay: £50m in damages to the firm; £126m for assets the company delivered prior to the contract termination; £10m for settle complaints; and £38m in interest payments.
In a letter to MP Keith Vaz, chair of the Commons home affairs select committee, Home Secretary Theresa May said the e-borders programme which the government had inherited was "a mess with no attractive options".
She said: "The government stands by the decision to end the e-borders contract with Raytheon. This decision was, and remains, the most appropriate action to address the well-documented issues with the delivery and management of the programme.
A new version of the e-borders programme is currently in development.