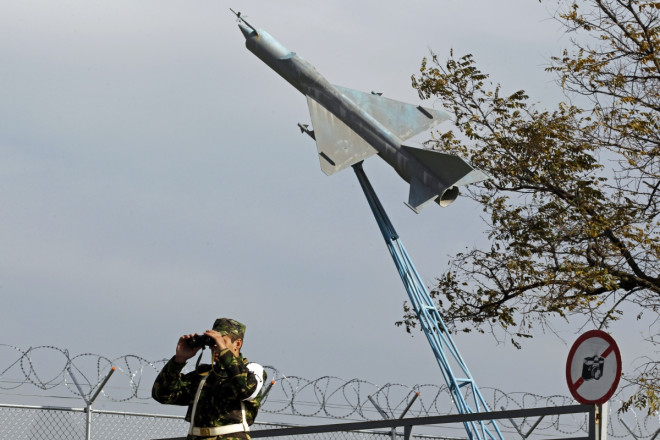 The US successfully launched its first shore-based anti-ballistic missile based on the classic Aegis system, from the Pacific Missile Range Facility (PMRF) in Hawaii.
By 2015 the land-based missile interceptor is to be positioned at a military base in Romania, at a complex stretching across 269 acres of land near Deveselu. Later, it may also be installed in other parts of Europe, according to the Guardian.
"We had a very successful flight test," Brendan Scanlon, director of Aegis Ashore programs at the Lockheed Martin Aerospace and Defense company, was quoted as saying by Defense News. "That is a major milestone for us."
The test marks a major breakthrough in the Aegis Ashore weapon system, developed to combat ballistic missile attacks in Europe. It comes at a time when relations between Nato and Russia are strained over the Ukraine crisis.
The missile-interceptor was launched to attest the functionality of the ashore system, which together with the Aegis warships will give more flexibility to military commanders, according to a Raytheon defence contractor involved in the programme.
A release issued by the US Defense Department, said that the land system uses features similar to the naval version of the Aegis equipment installed on warships. This includes the Vertical Launch System, fire control system, and SPY-1 radar.
The land-based Aegis system also employs the same SM-3 missiles as used in Aegis sea-warships, said Missile Defense Agency spokesman, Rick Lehner.
However, the land-based system differs from the warship version in that the vertical launch cells are positioned much farther from the system's command-and-control facilities.
Scanlon said that the vertical launcher in Hawaii is nearly three-and-a-half miles from where the command centre of the Aegis system is housed, but may be nearer in Romania as the arrangement varies with the topography of different locations.
He added that the test was the first-of-its-kind launch of an SM-3 by Aegis Baseline 9, which is the newest version of the Aegis combat system.
Another Aegis Ashore test is due in Hawaii using a simulated target, and a real target will be employed next year.
The Aegis missile defence system successfully tested 28 missile intercepts over the last 11 years, under Nato's defence shield costing about $800 million, according to Riki Ellison, founder of the non-profit Missile Defense Advocacy Alliance.
Russia had earlier voiced its opposition to US missile defence systems deployed in eastern Europe, and the US had withheld installing ground-based radar and interceptors in the Czech Republic and Poland.