British Home Ownership Falls for First Time in More Than a Century - ONS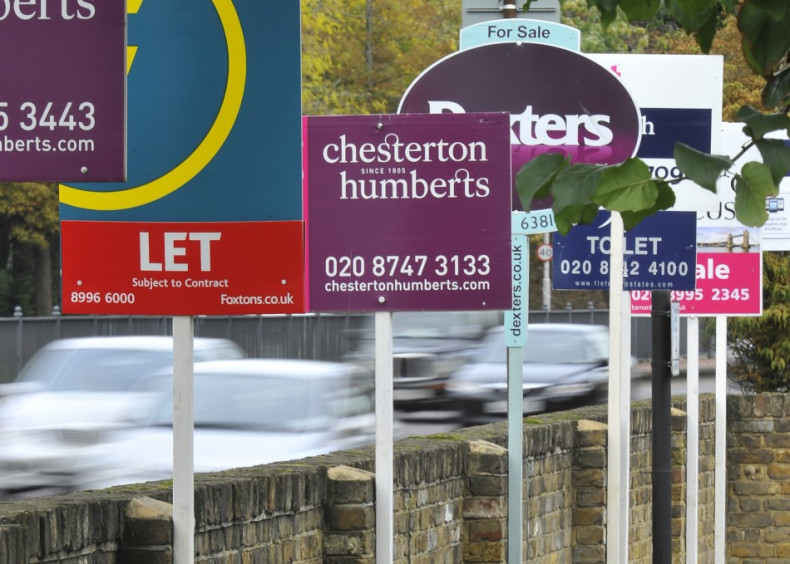 British home ownership fell for the first time in more than 100 years over the past decade as stricter lending in the wake of the financial crisis and the searing rise in house prices kept millions from climbing onto the property ladder.
Figures published Friday by the Office for National Statistics show that home ownership fell from its historic peak of 69 percent in 2001 to 64 percent in 2011. Nearly all of the 1.7m rise in new households over that time, the ONS said, came from the rental sector as new home ownership grew by a mere 110,000 during the ten-year period.
"Over the decade to 2011, the number of owner occupied households in England and Wales remained more or less unchanged at about 15 million, while the number of households increased. This means that the overall proportion of owner occupier households fell by 5 percentage points to stand at 64 percent. The number of households who were renting went up 1.6 million to 8.3 million," the report said.
First time buyers faced a 96 percent increase in house prices between 2001 and 2011, the ONS said, making deposit requirements almost impossible for many trying to work their way into the property market. At the same time, slowing wage growth meant that first-time buyers now face average prices that are 9 times more than average gross salaries, as compared to a gap of 6 times recorded in 2001.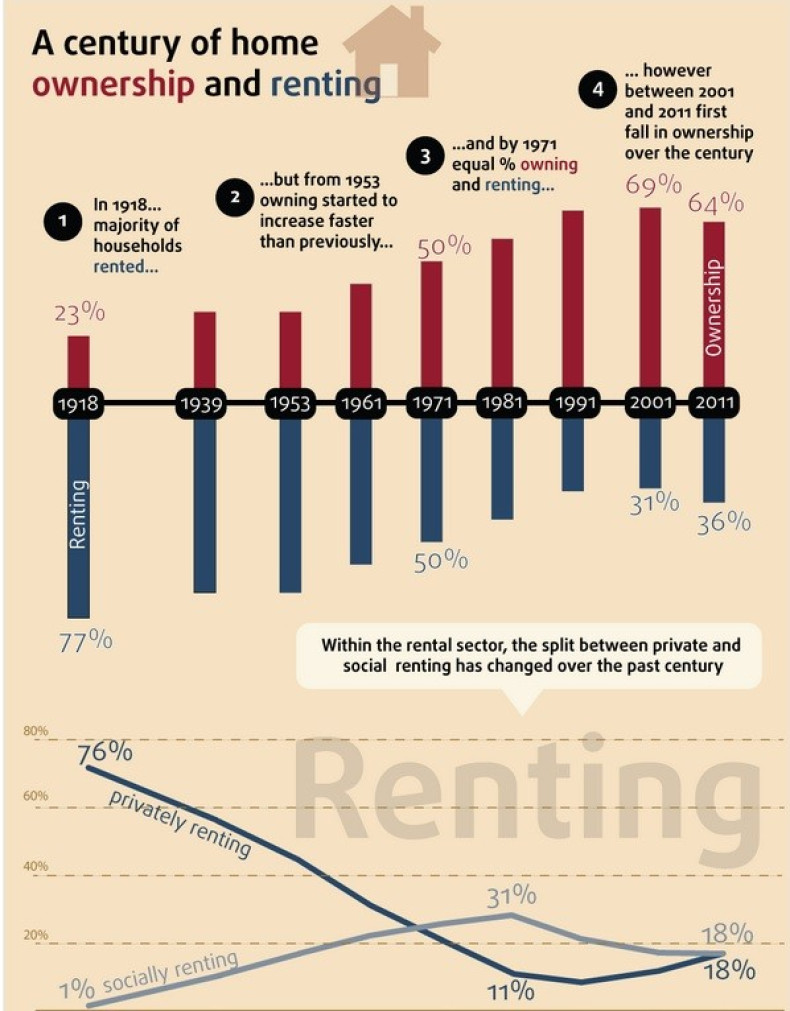 The report does show, however, that an increasing number of Britons are now living "mortgage-free" thanks to the decade-long surge in property prices, an ageing population and record-low post crisis rates that allowed for advantageous refinancing.
"While the number of owner occupiers between 2001 and 2011 remained relatively unchanged at about 15 million, those owned through mortgage or loan finance fell by 749,000 to 7.6 million, while the number of outright owners rose by 826,000 to stand at 7.2 million," the ONS said.
London was hit especially hard by the rise in rent-paying occupiers, the report said. More than half - 50.4 percent - of all properties in capital are now occupied by rent-paying tenants, a figure that's more than 15 percentage points higher than the average for England and Wales.
Average house prices in London now at just over £400,000, the report found, nearly double the £251,000 national average.