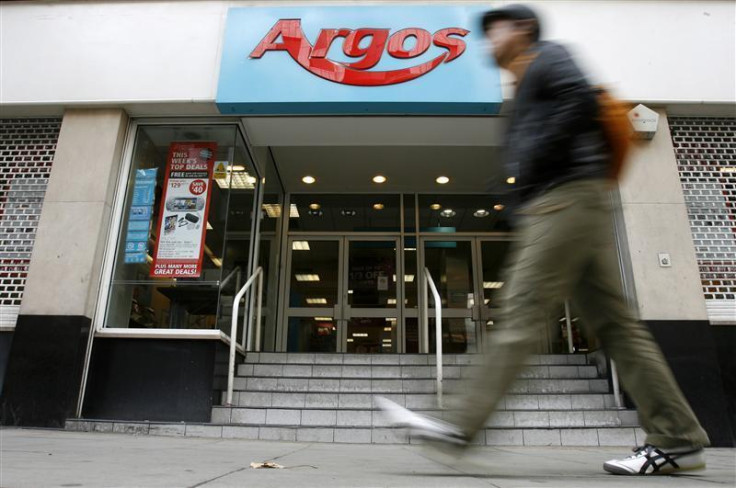 Shares in Home Retail Group jumped on the FTSE 250 in morning trading after the Argos and Homebase owner reported a better than expected set of half year results.
Group pre-tax profit fell 37 per cent to £18 million, while sales dropped one per cent to £2.5 billion in the half year ended 1 September 2012.
Despite the drop in sales and profits the group emphasised its success in recalibrating its business model for the internet age, with internet sales now accounting for nearly a third of Argos sales and mobile sales contributing to seven per cent of Argos sales.
However at Homebase multi-channel sales accounted for only five per cent of sales.
The group said it had succeeded in cutting operating and distribution costs by £11 million to £933 million and added that it would be cutting its interim dividend from 4.7 pence per share to 1.0 pence per share.
Terry Duddy, Chief Executive of Home Retail Group, said, "Against a challenging consumer backdrop, Argos has had a solid first half of the year supported by its multi-channel performance, with sales growth driven most notably by an improvement in consumer electronics. Homebase delivered a creditable performance in its peak trading period, given the adverse impact of poor weather conditions on its seasonal product sales and the difficult market conditions in big ticket categories."
Keith Bowman, Equity Analyst at Hargreaves Lansdown Stockbrokers, commented, "Hamstrung by store leasing agreements, management has opted for a middle ground approach. The Argos store base will be reduced, but importantly, over a period of time. Meanwhile, investment in order to become an online driven retailer (away from its current catalogue led model) is being made. Furthermore, against dire expectations, profitability has surprised to the upside, with cost savings and favourable currency movements at Homebase proving a key factor.
"For now, today's update helps end a long period of strategy uncertainty. Improved trading at Argos has been seen, whilst ongoing efficiencies at Homebase have again been generated.
"Nonetheless, frustration that many of today's initiatives might already have been implemented persists. In all, management continues to test investor faith. Doubts that Argos can compete with the likes of Amazon continue to fuel negative (sell) consensus analyst opinion."
By 11:30 shares in Home Retail Group were up 5.48 per cent on the FTSE 250 to 109.80 pence per share.