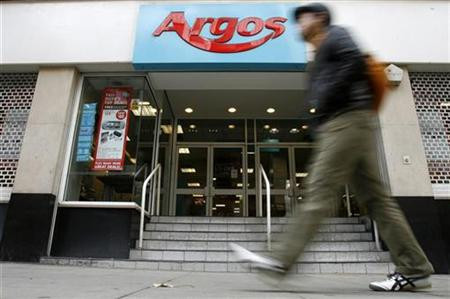 Shares in Home Retail plunged on the FTSE 250 in morning trading after the group reported a strong decline in sales at its Argos stores.
Argos sales decline 9.6 per cent to £817 million in the first quarter ended 28 May, while the group's Homebase stores reported a rise in sales of 1.6 per cent to £458 million.
During the three month period the group opened four new Argos stores, taking its portfolio to 755, while one new Homebase store was opened taking the number of stores to 342. Homebase sales were boosted by seasonal demand for garden furniture, plants and exterior decorating goods.
Terry Duddy, Chief Executive of Home Retail Group, commented, "Trading conditions, particularly at Argos, have proved to be more difficult and volatile than anticipated. Despite this the Group has gained or held market share in its businesses.
"At Homebase, the quarter represented a good outcome to its peak trading period reflecting the favourable weather, together with the strong execution of its seasonal offer.
"For Argos, the consumer electronics market represents a substantial proportion of its sales and has experienced a further significant decline. The difficulty of this market, together with the volatility of overall sales, has made the balance of the year more difficult to predict.
"While we remain cautious for the balance of the financial year, we are focused on our operational performance while continuing to invest across the businesses."
By 09:50 shares in Homebase were down 11.37 per cent on the FTSE 250 to 179.30 pence per share.