Home, Watson: BMW and IBM join forces to make our cars even smarter
Watson will be used to add Internet-of-Things technology to BMW's connected cars of the future.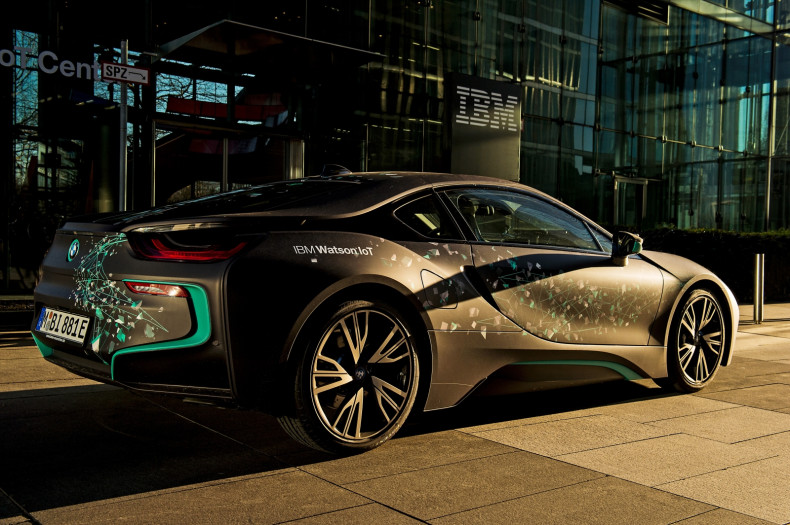 BMW and IBM's artificial intelligence system, known as Watson, are to collaborate on creating a new way for drivers to communicate with their cars.
The partnership will be based in Munich, home to both the carmaker and the Watson division, which recently received $200m (£160m) of investment from IBM to bring cognitive computing to Internet of Things (IoT) devices.
Thanks to the increasing popularity of advanced software and embedded internet connections, cars are fast becoming the largest and most complex IoT device many of us will own. A fleet of four BMW i8 hybrid sports cars will be used as a testbed for new technologies created by the collaboration.
Initially, BMW and IBM will explore ways of rethinking the car/occupant conversational interface – in other words, how a driver and their passengers interact with the vehicle through voice, gesture and touch.
A decade of major change
IBM believes, although the car as we know it will remain a fixture of our lives for years to come, the driving experience "will change more over the next decade than any other time in the automobile's existence."
At its core, Watson is a question-answering machine. But more than that, it is an example of cognitive technology capable of thinking like a human. Watson understands a person's personality, tone and emotion when speaking, and can be taught to analyse and interpret an IBM customer's data, such as text, images, audio and video. Watson is used across a range of industries, from healthcare and education to financial services, marketing and, as with BMW, the Internet of Things.
The BMW collaboration will see Watson help vehicles learn about the preferences, needs and driving habits of drivers, IBM says, which will lead to customisation of the driving experience and improved comfort and safety.
As an example of how Watson will help drivers, it will be fed the car's instruction manual. Drivers can then ask the car a question, using natural language, and the system will provide the right answer from the manual. Weather forecasts, real-time traffic and route updates and vehicle status will also be accessed by Watson, and delivered to the driver on command.
Harriet Green, global head of IBM Watson's IoT division, said: "With this agreement, our companies will work together to lay the foundations so that BMW's drivers can benefit from Watson's conversational and machine learning capabilities."