Lucid Air: Is this the 1,000-horsepower Tesla beater we've been waiting for?
Chinese-backed Silicon Valley electric car startup reveals its first car, an all-electric luxury saloon.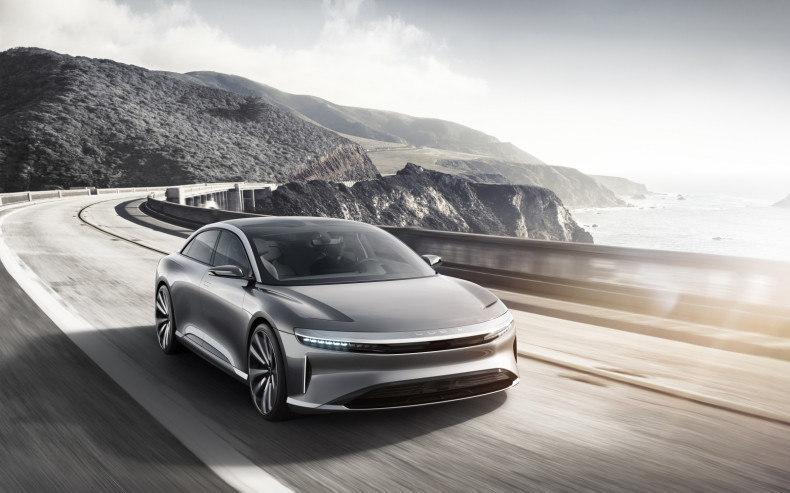 If a fully-loaded BMW 7-Series and Tesla Model S were to get chatting at the office Christmas party, the new Lucid Air would be the result. Revealed on 14 December, the new all-electric vehicle is a luxury saloon car with 1,000 horsepower, a 400-mile range and private jet levels of rear-seat refinement.
The car has a 100kWh battery pack – the same as the largest offered by Tesla – but Lucid Motors says it has a 130kWh model in the works, which would be the largest battery ever fitted to a production car. With an electric motor on each axle and four-wheel-drive, the Air has a claimed 0-60mph time of 2.5 seconds, making it one of the quickest cars ever produced.
That acceleration is the same as the Tesla Model S P100D (with the Ludicrous Speed option installed), but Tesla boss Elon Musk recently said a software update will take that car's 0-60 sprint time down to 2.4 seconds.
For context, the Tesla and Lucid Air are large family cars which can out-accelerate almost every supercar ever made, and are currently the quickest production cars on sale (or soon to be on sale) today.
Founded in 2007 and originally called Atieva, Lucid Motors is one of several Chinese-backed electric car startups poised to take on Tesla and the automotive establishment. Lucid says the Air will be built at its Arizona, US from 2018.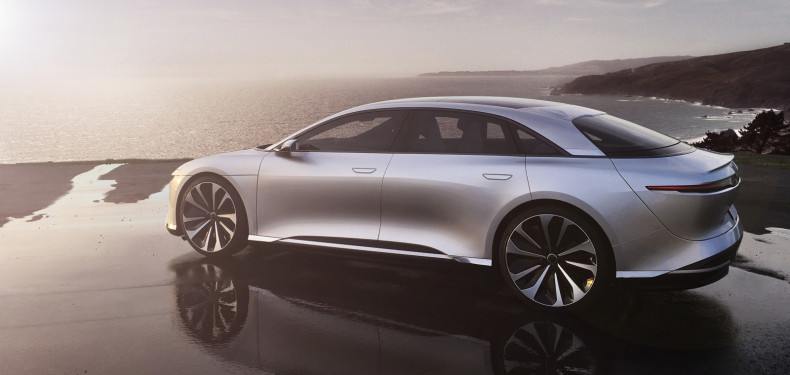 Under its previous name, Lucid made headlines earlier in 2016 with a video of its development mule, disguised as a Mercedes van, out-accelerating a Ferrari California, BMW i8 and Tesla Model S.
As you might expect from a futuristic electric car, the Air will have autonomous driving features. Some will be available right away, while other, more advanced systems will be activated via a software update later. Hardware to make self-driving possible includes long- and short-range radar, cameras and lidar to help the Air scan the environment around it.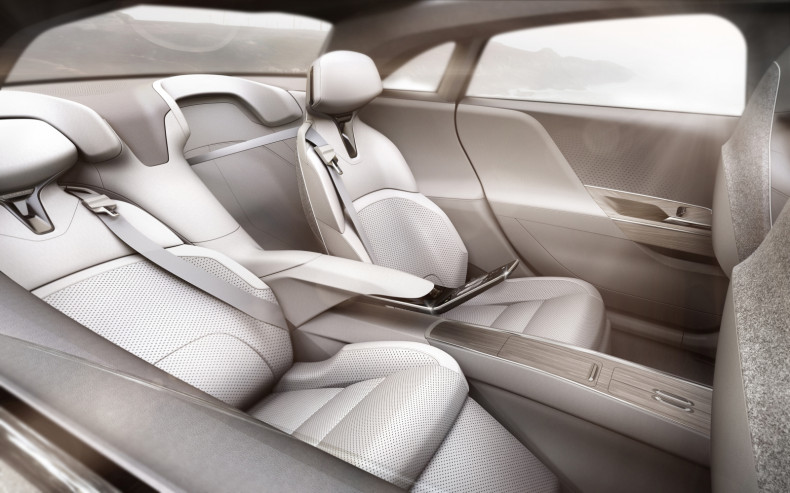 An optional "executive seating" pack for rear passengers takes a similar approach to private jet-style luxury as the BMW 7-Series and Mercedes S-Class. The two rear seats recline by up to 55 degrees and passengers are treated to music from a 29-speaker audio system, or complete silence thanks to active noise cancellation and "enhanced cabin isolation".
Other features include voice commands, a smartphone app for remotely setting the climate control, and a new battery which Lucid claims can be regularly fast-charged without causing damage.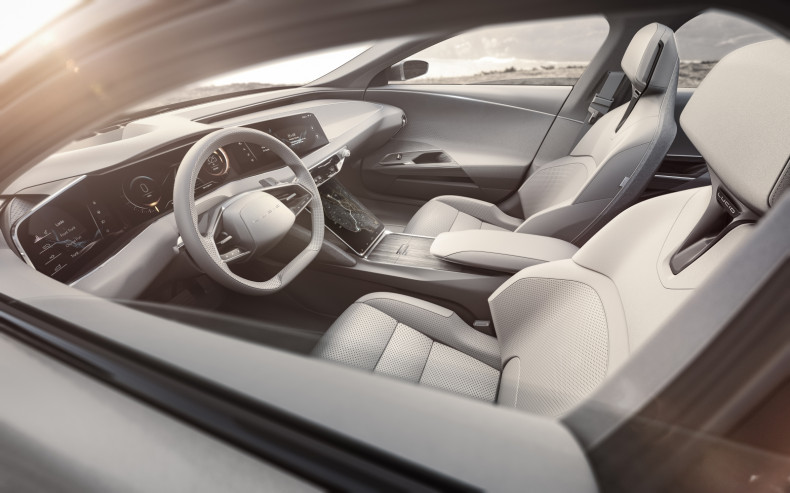 As for price, Lucid says the first 255 cars it produces, called the Launch Edition and fully-loaded with optional extras, will cost $160,000 (£127,000) and reservations are now open via a $25,500 deposit. A lesser version without the executive rear seats will follow with a price of around $65,000; this car can be reserved with a more modest $2,500 deposit.