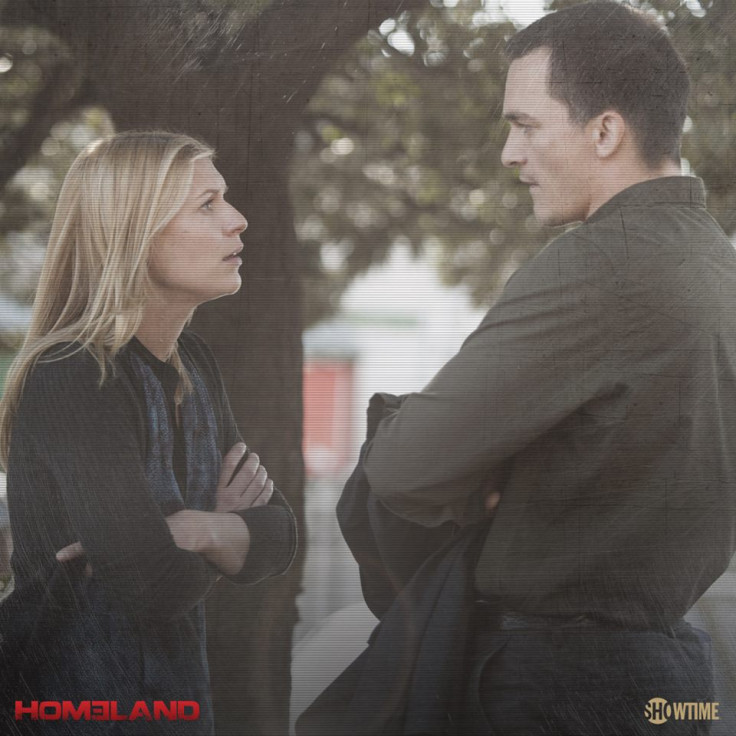 Showtime's political drama Homeland, is changing a lot of things for season 5, the most notable being the change of location from the Middle East to Germany.
The network has also released the official synopsis for its 5th season, which will find Carrie Mathison working for a private security firm in Berlin.
With Peter Quinn (Rupert Friend) gone from her life, signed up for a dangerous mission in Syria in the season 4 finale, a new man is entering Carrie's life.
The official description for the show's fifth season reads as follows:
Season 5 will pick up two years after Carrie Mathison's ill-fated tenure as Islamabad station chief. Struggling to reconcile her guilt and disillusionment with years of working on the front lines in the 'war on terror,' Carrie finds herself in a self-imposed exile in Berlin, estranged from the CIA and working for a private security firm.
This week, the network announced the casting of four new faces joining show regulars, Claire Danes (Carrie Mathison), Mandy Patinkin (Saul Berenson), F Murray Abraham (Dar Adal) and Rupert Friend (Peter Quinn) when the show returns.
Alexander Fehling, popular for his role in Inglourious Basterds, will portray Jonas Happich, Carrie's new love interest.
TV Line has revealed that Happich will be a legal counsel for the Düring Foundation, and will be seen dating the former CIA agent.
In addition to a new boyfriend, Carrie will be getting a new boss as well. Sebastion Koch will play Otto During, a known philanthropist in Germany, as Carrie's new boss.
Sarah Sokolovic has been cast as an American journalist who also works for the Foundation.
It is likely that the security firm Carrie now works for was hired to protect During, which may force her to re-connect with her CIA associates.
Meanwhile, Miranda Otto is joining the Homeland season 5 cast as a series regular. She will be seen playing the role of Berlin's chief of station Allison Carr. According to reports, Carr will be working directly under Saul (Mandy Patinkin).
Homeland season 5 will pick up nearly three years after the events of the season 4 finale, and will find Carrie and Saul somewhat estranged.
"As we open the season, Saul is back in the CIA and Carrie is out of it," executive producer Alex Gansa told Tvline. "So that's going to create, by definition, a distance between them."
Things were not looking good for the two at the end of season 4, as Saul forms an uneasy alliance with the black OPS specialist Dar Adal, thus betraying her.
The 12-episode new season is also expected to answer where Peter Quinn is. The producers are tight lipped about the CIA black-ops agent, as his fate is still wrapped in mystery and his whereabouts have not been leaked.
The production for season 5 is set to begin soon at Berlin's Studio Babelsberg, Germany.