Update: Homeland season 5 will premiere 4th October, 2015 Showtime just announced.
Fans are looking forward to Homeland season 5 following its explosive fourth season.
Though the premiere date of season 5 is not yet announced, rumour mills suggest that the show will be back in late September or early October 2015.
Filming for the upcoming season is set to start in May.
Plot details
Homeland season 4 finale was an emotional affair, with the CIA team back in the United States after the embassy attack in Islamabad.
While some critics pointed out that the finale was anti-climactic, Showtime's president David Nevins defended the writers and teased future plans for the network's top rated show.
Nevins told Variety, "I think a show with this amount of political and narrative complexity can do a last episode that has a change of pace. I thought they needed to do an episode back in Washington, and needed to deal with Carrie's family situation and her issues with motherhood."
He added that the all new season will focus on the plot where America is required to build its place in International politics, specifically in the Middle East.
On the other hand, the return of Carrie Mathison's (Claire Danes) mother Ellen (Victoria Clark) during the season finale might possibly create a great impact in the new season
Season 5 spoilers suggest that after Ellen told Carrie so much about her late father and that she has a brother, the storyline will be directed into these new revelations.
However, Showrunner Alex Gansa, when asked about season 5, teased that he likes to take it season by season.
Alex Gansa in an interview with The Hollywood Reporter said, "We have some options, and we're discussing them, but we probably won't make any decisions until March."
The 21 December finale saw Carrie finding comfort in Quinn after her father's demise.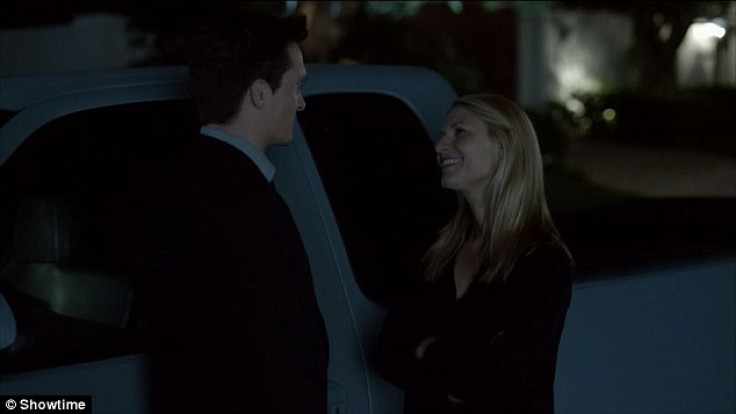 After a long kiss and hug, Carrie immediately has second thoughts, and tells Quinn she knows she will "just f–k this up."
Quinn reassures her: "I've seen you at your worst. You want out too, We get out together."
The lovers were separated, with Quinn on a mission, and Carrie struggling with personal issues with her mother returning to her life after 20 years.
In season 5, Quinn will be in Syria and Carrie will be left alone wanting to be with him.
Also, it is expected that Carrie's half-brother will appear somewhere along the way.
Season 5 will see the return of Saul as director of the CIA, after forming an uneasy alliance with Dar Adal.