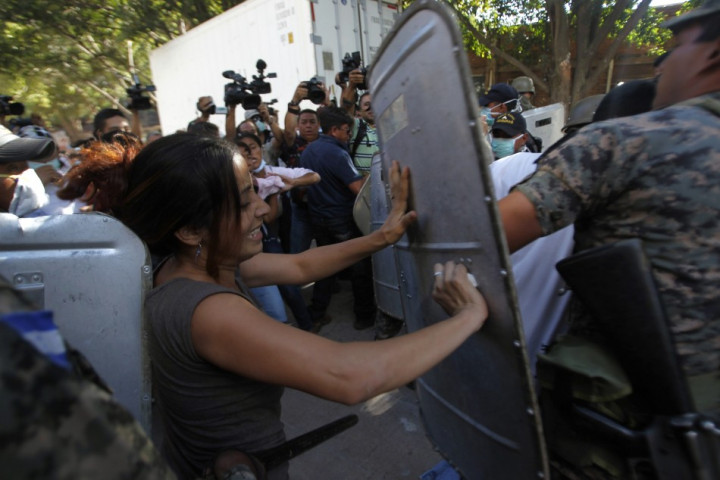 Relatives of the inmates who died in the Honduras prison fire have stormed into a morgue to demand the remains of their loved ones.
The group, mostly woman, pushed their way into the morgue in the capital Tegucigalpa, broke into a refrigerated container and opened several body bags before police forced them out.
Police used teargas to chase the relatives away. No one was injured, according to reports.
Government official Melvin Duarte said that the crowd got upset when they saw the bodies being laid out on the street.
"The bodies were about to be loaded on to a truck to be transferred to the medical school to continue with the process of identification," he said.
Many prisoners caught in the fire were burned beyond recognition, meaning that only a fraction of them have been identified through DNA testing.
Forensic doctors have identified just 32 bodies. Sixteen have been returned to their families.
At least 359 prisoners died in the prison fire at Comayagua jail. The prison was severely overcrowded at the time of the fire, with 852 inmates being held in facilities built to hold less than half that number.
Many of the prisoners had not been convicted and were awaiting trial or being held on suspicion of being gang members, it has since been revealed.